We are now introducing catering services from myBurgerLab! We are able to cater for any events be it weddings, private events ranging from birthdays, corporate events and many more. You may be able to select one of the following packages we offer to cater for your event. For catering services where set up is needed (or is located outstation); a minimum of RM 1500.00 if required.
* Do give us a heads up of your event for us to check on our availability
** All prices below are yet to be inclusive of GST.
Catering Type 1
Type 1 catering offers 3 different packages which you may choose from to cater for your event. Each packages were created to help you feed your guests depending on what your guests would like.
Package A – RM15/pax
This package allows you to choose between either serving choices of (a) 3 finger food or (b) 1 mini burger + 1 choice of side/finger food. This package is more suitable for small or medium private events like birthday parties, baby showers, gatherings and more.
Package B – RM25/pax
This package offers either serving choices of (a) 5 finger food or (b) 1 mini burger with your 3 choices of sides/finger food. This package is suitable for larger events (ranging between 100 to 200 pax).
Package C
This package allows you to customize the catering order and is priced at a minimum of RM1,500. This package is most suitable where your event has a specific theme requiring a specific type of food to be served to match the theme.
Choices of finger food and sides are as below
| | |
| --- | --- |
| FINGER FOOD | SIDES |
| Nasi lemak sushi | Potato Salad |
| Bruschetta with Caramelized Apple and Blue Cheese | Mash Potatoes |
| Bruschetta with Salso and Mint Sour Cream | Salad |
| Mushroom Cracker | |
| Boxing Chicken with Homemade Sauces | |
| Orange Tart | |
| Lemon Meringue Tart | |
| Mac and Cheese Stick | |
Here are some images of the food we serve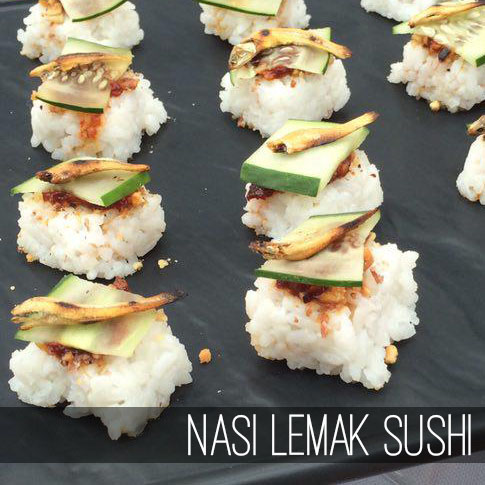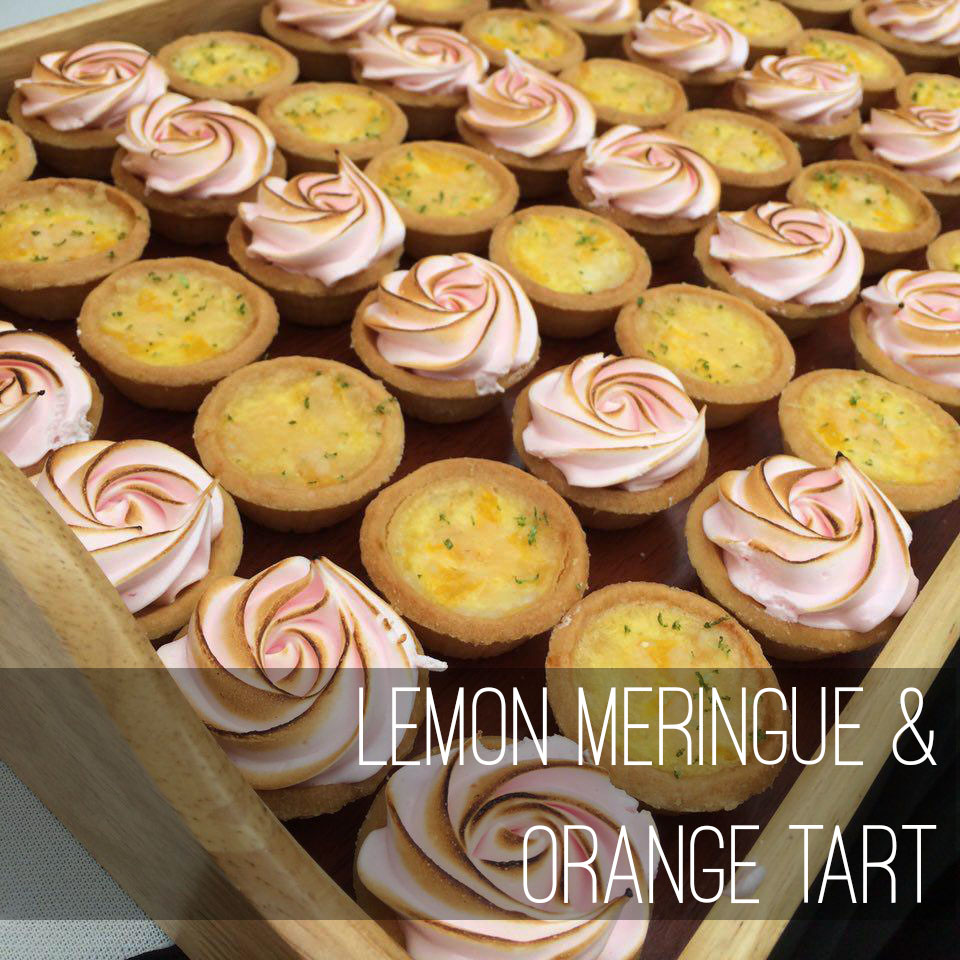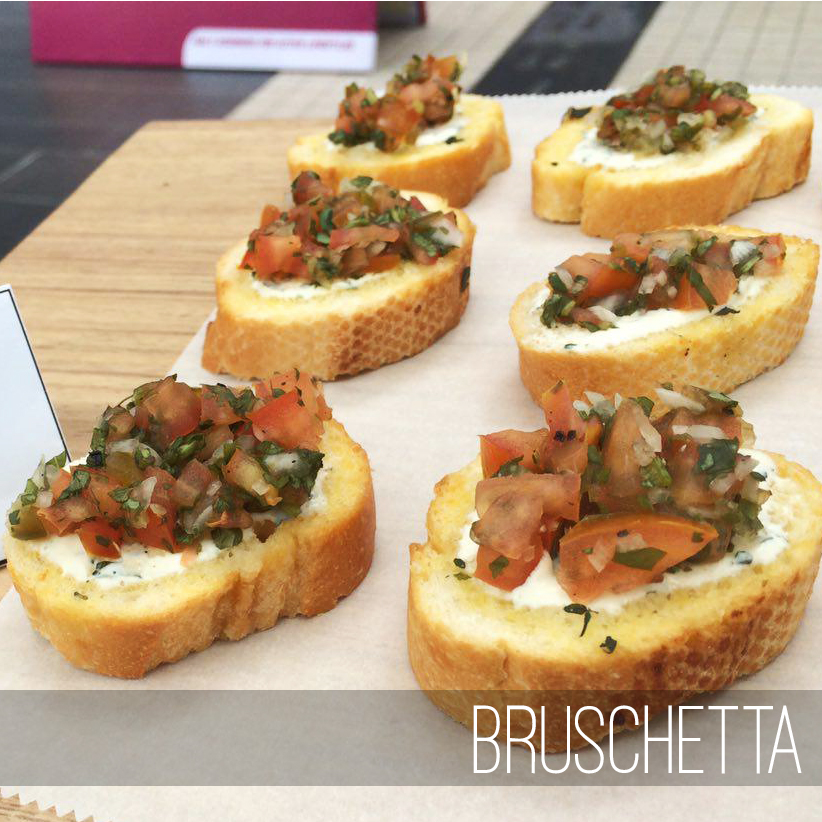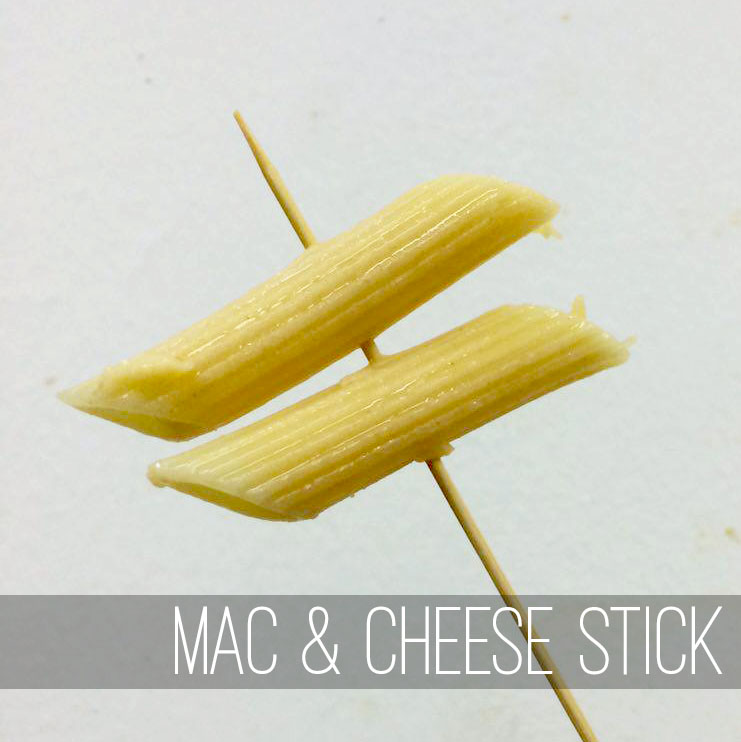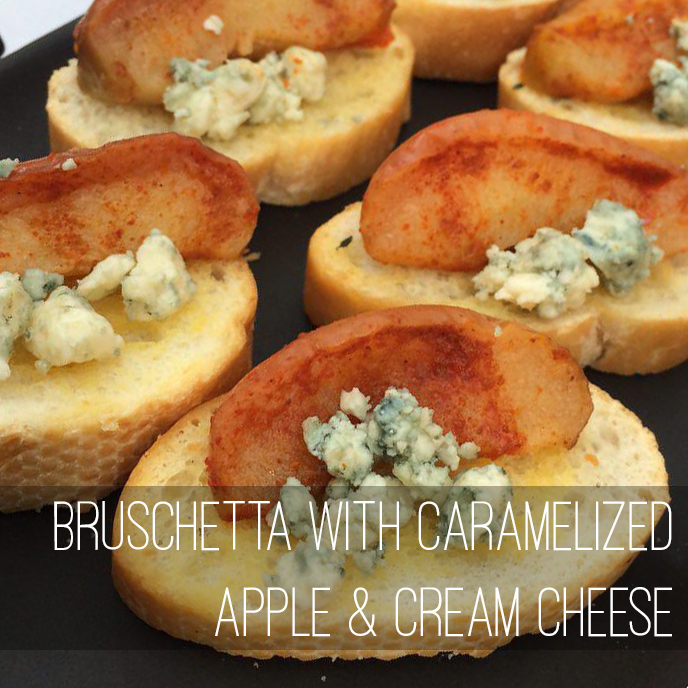 Catering Type 2 – Lunchbox (RM15/pax)
The lunchbox comes with Fried Chicken Breast + Italian Leafy Salad + Mash Potato. The lunchbox is great treat for your team after a hard day's work.
Catering Type 3 – Mexican Tacos (RM35/pax)
The menu will be a Mexican wrap buffet style which will consist of two types of wraps, a soft shell and a hard shell tortilla, 3 types of proteins, Cajun chicken, spiced minced beef, and deep fried Portobello cubes for the vegetarian option.
It comes with 5 different toppings (steamed corn, tomato salsa, guacamole, mint sour cream and lime wedges), 2 of our signature sauces (Green salsa & the red sauce) and chips as the side.
| | | | | |
| --- | --- | --- | --- | --- |
| WRAPS | PROTEINS | TOPPINGS | SAUCE | SIDES |
| Corn tortilla | Cajun chicken cubes | Steamed Corn | Green Salsa | Nacho Chips |
| Flour tortilla | Spiced Mince Beefs | Tomato Salsa | Red Sauce | |
| Lime cilantro rice | Fried Portobella Fries | Guacamole | | |
| | | Mint Sour Cream | | |
| | | Lime Wedges | | |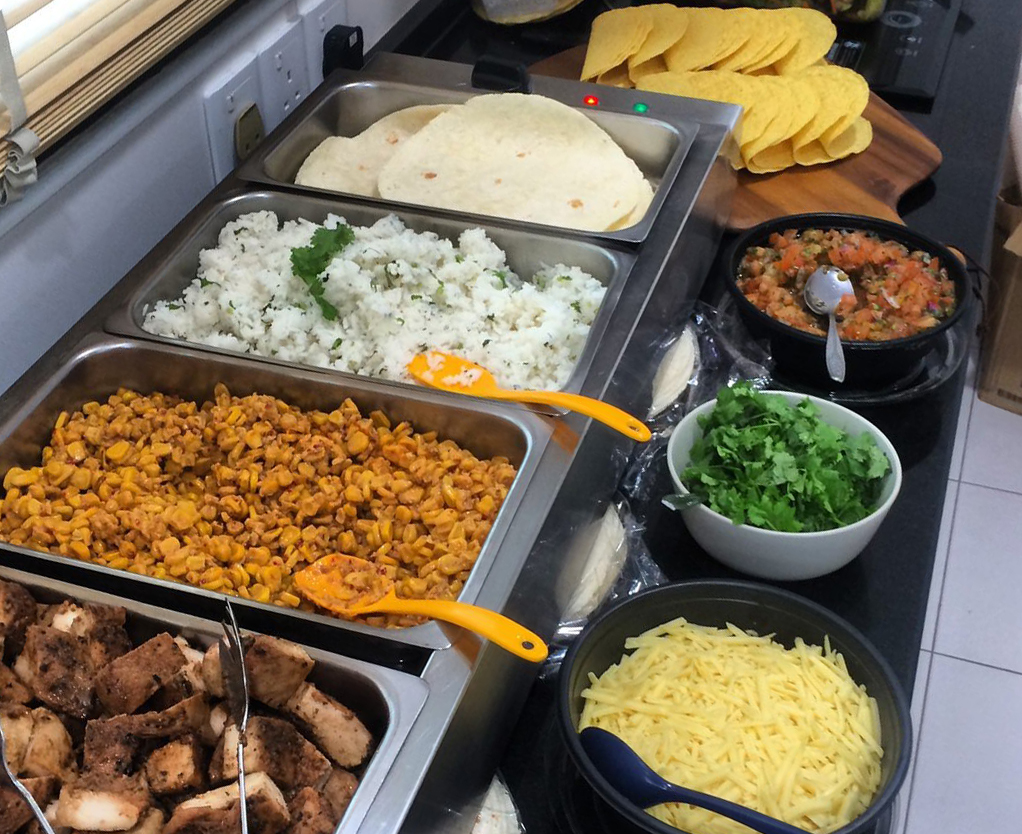 If you are interested to have us cater for your event or have any queries about it, you can contact us at askme [at] myburgerlab.com or reach us at 010-369 5275. You can also drop us a line at Facebook as well.