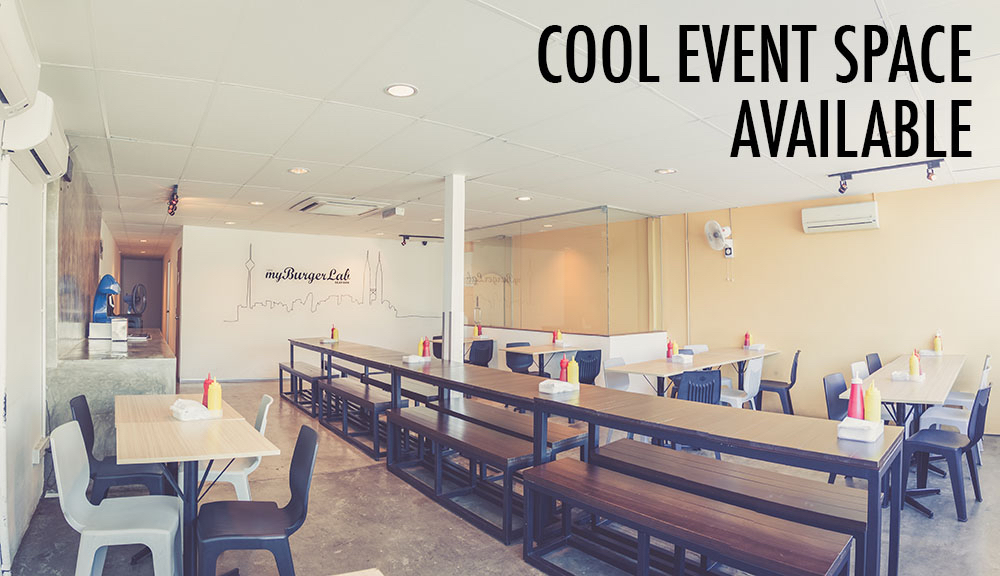 Need a space to celebrate your 21st Birthday? Want to host a birthday party for your kids? Want to host your company's monthly dinner outing at a different place? Or even picking a place for a wedding ceremony?
We have hosted a number of events for the past 2 years for using our space for their private events, ranging from private birthdays, corporate events to in house wedding reception and we now we are ready to roll out to a bigger customer base. Our team is able to execute for indoor (in our branches) on any of the lunch period (based on availability).
Alternately, we have also done a number of external events on site – serving burgers at a wedding, Digi's Annual Team Celebration Dinner, Future Music Festival Asia, Monash University's Student Welcoming Rave Party, and many more.
If any of you are interested to have your events in house or having us cooking on site, you can Call/WhatsApp our Event Geeks at 016-2400207 or drop us a line at Facebook as well.
Space Capacity
Seapark – 90 pax
OUG – 70 pax
Sunway – 120 pax
P.S. Check out the awesome video of us hosting a wedding ROM ceremony at our Sunway Location below.