We want to delight every customer who walks in the door by serving good quality burgers and providing the best customer experience possible. Putting a smile on the face is what we want to achieve day in day out.
Working at myBurgerLab is more than that – it's learning about the importance of putting up a great level of service when serving people, the importance of working together as a team, learning from and guiding each other, pushing you out of your comfort zone and making great friendships.
JOBS AVAILABLE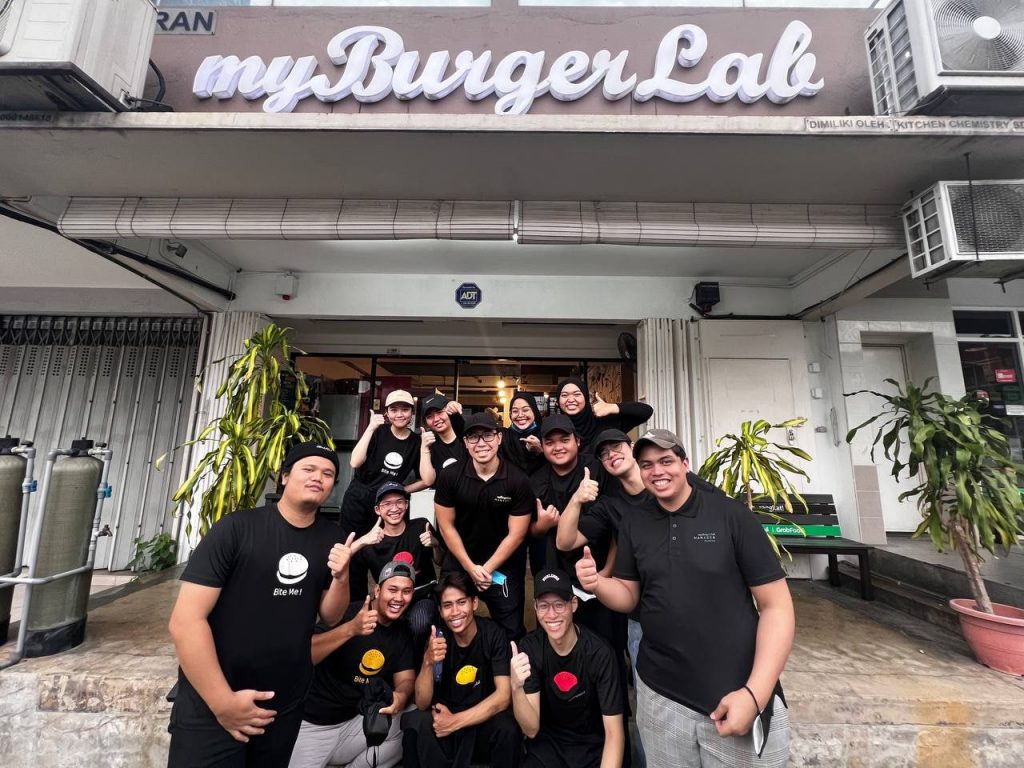 1. Part-Time Learn and Earn OR Full-Time Geeks
Have you always wondered how we churn out juicy, yummy, drool inducing burgers? The secret lies in lots of love and care from our part time geeks. Trust me, it's more than just flipping burgers and being a wait staff. All our staff starts from working in the kitchen and progress to front of house. The job scope includes assembling burgers, handling the hot stations like griddles and fryer, sending food to customers and manning cashier.
For people interested in serving along side awesome peeps on a part time basis, we have different 6-8 hour long shifts for you to choose from.
Pay starts from RM8.50/hour;
CLICK HERE TO APPLY!
If you're looking for a full time career into the exciting & fast-paced world of F&B, even without experience, we still want you as long as you're passionate about the industry!
Pay starts from RM1800+month, with various benefits as a full time geek;
CLICK HERE TO APPLY!
Our outlet locations – SeaPark, OUG, Sunway, Cyberjaya, MyTown Shopping Centre (Cheras), Bangsar & Hartamas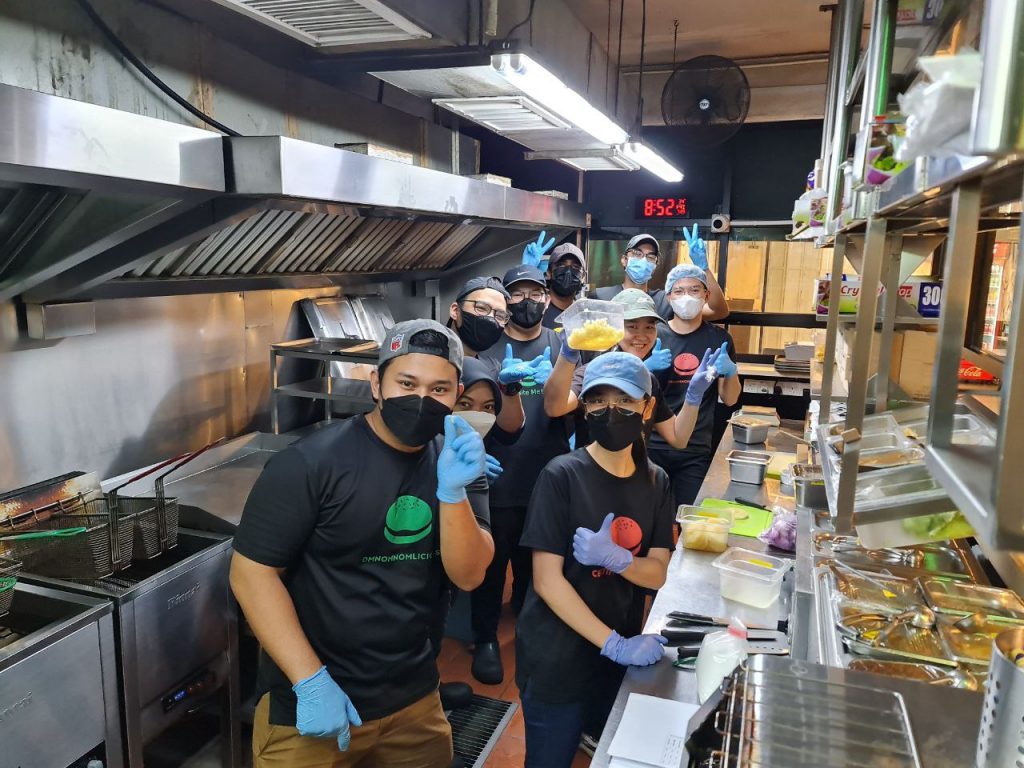 2. Management Trainee Program
The management trainee program is a fast track program targeted at fresh grads who want to explore a career in F&B. This program aims to accelerate your growth and development to be a Store Manager by the end of the program. You will be trained to run the kitchen and front of house and eventually be trained to manage a team and the Store independently.
We're Looking For:
– Diploma / Degree graduate in Hospitality/Culinary Arts/Culinary Science/Business Administration/Management or equivalent
– If you do not hold a Diploma or Degree, we would be interested to see what experience you've had in the industry
– Willing to learn, have a great attitude and highly motivated. Plus point if you love our burgers
– A team player, people's person and has a passion in providing a great experience. Send in your application now!
If you believe you have what it takes to make it and are looking to grow with the myBurgerLab family,
CLICK HERE TO APPLY!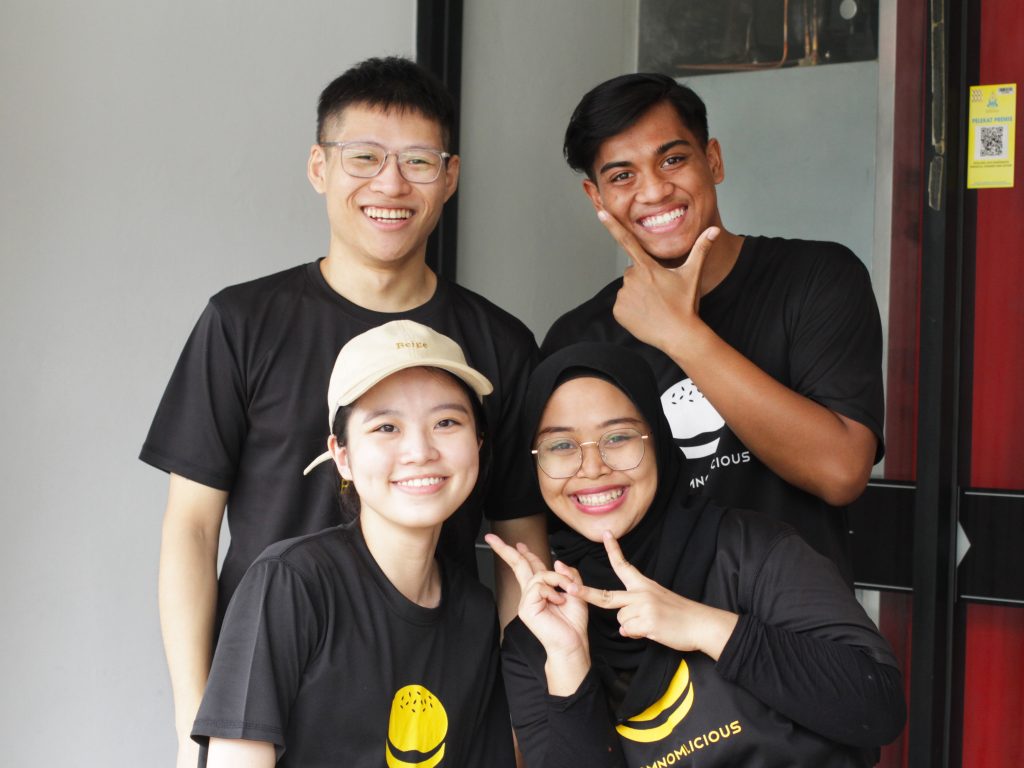 3. Internships
Thinking of adding some real world skills to your repertoire before journeying into the world of Full-time jobs and adulting? At myBurgerLab, we can help you do just that, but do be prepared to work really hard, and if you're up to it, play even harder.
We're Looking For:
– Students with any relevant discipline (We'll work out a program for you, where possible)
– Able to commit for 3 months minimum and willing to be based in Klang Valley
– Any additional skills you may have, relevant or not to your discipline, would definitely work to your advantage.
Intake is now open for 2022/2023 !
CLICK HERE TO APPLY!
 
---
Still on the fence? Come check out what our Geeks have to say about life at myBurgerLab HERE.
MEET OUR GEEKS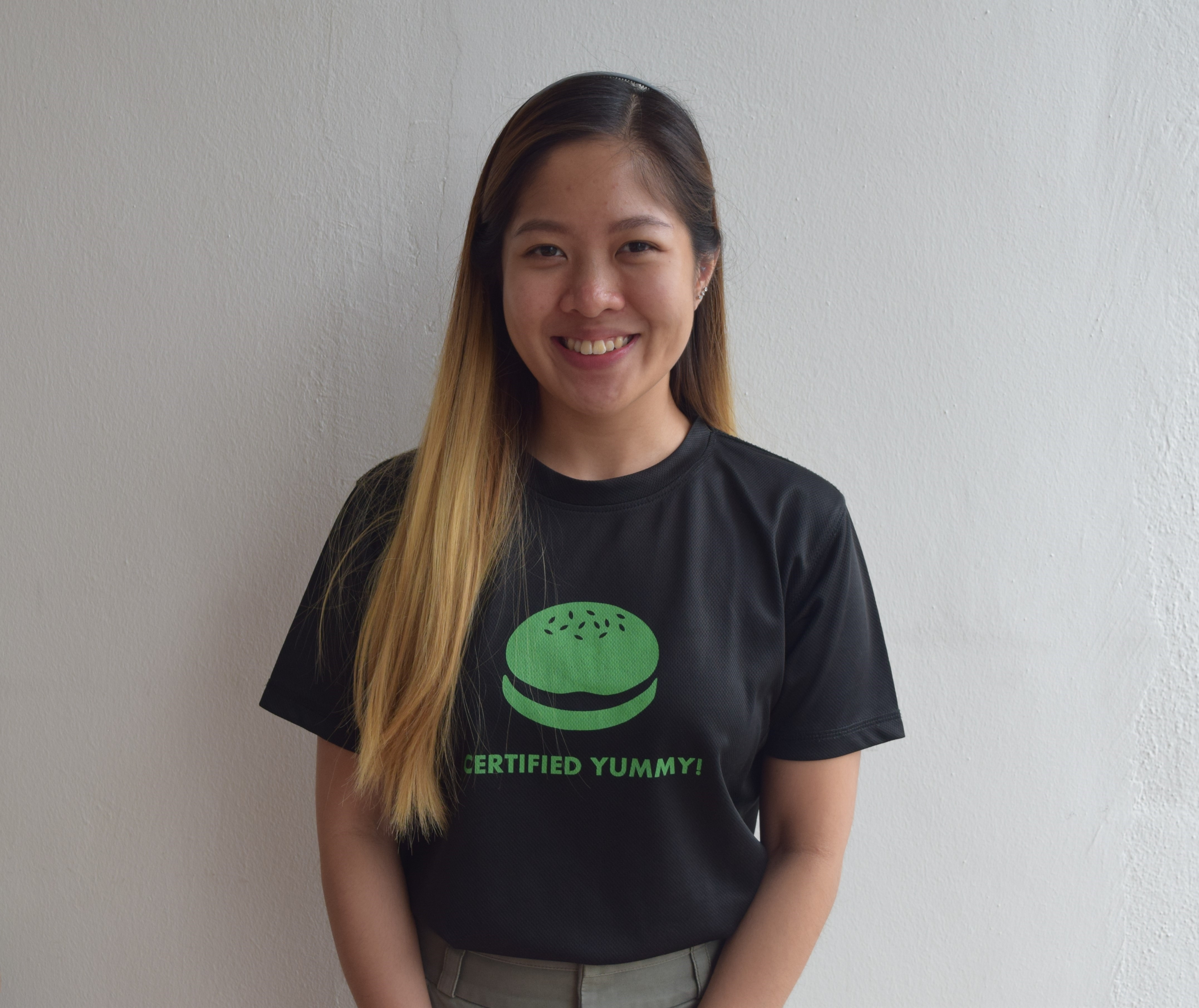 I worked in myBurgerLab for 7 years. There's a whole lot of fond memories created throughout this long journey.
I remember this one time when I was Cashier, I came across this customer who was deaf. Having no experience communicating with deaf people, I panicked and looked around for help, but everyone was busy at the time. So I took a deep breath, remained calm and came up with a solution. I took out my phone, and typed out what I would usually say as the cashier, making sure that customer understands the menu and gets the burger that is right for them. After 15 minutes, I managed to take his order. I made sure to check on the customer whenever I had a moment to spare to make sure they were well taken care of.
After their meal, they came and gave me a ?? There truly isn't a feeling better than when you know a customer leaves the Lab happy and satisfied.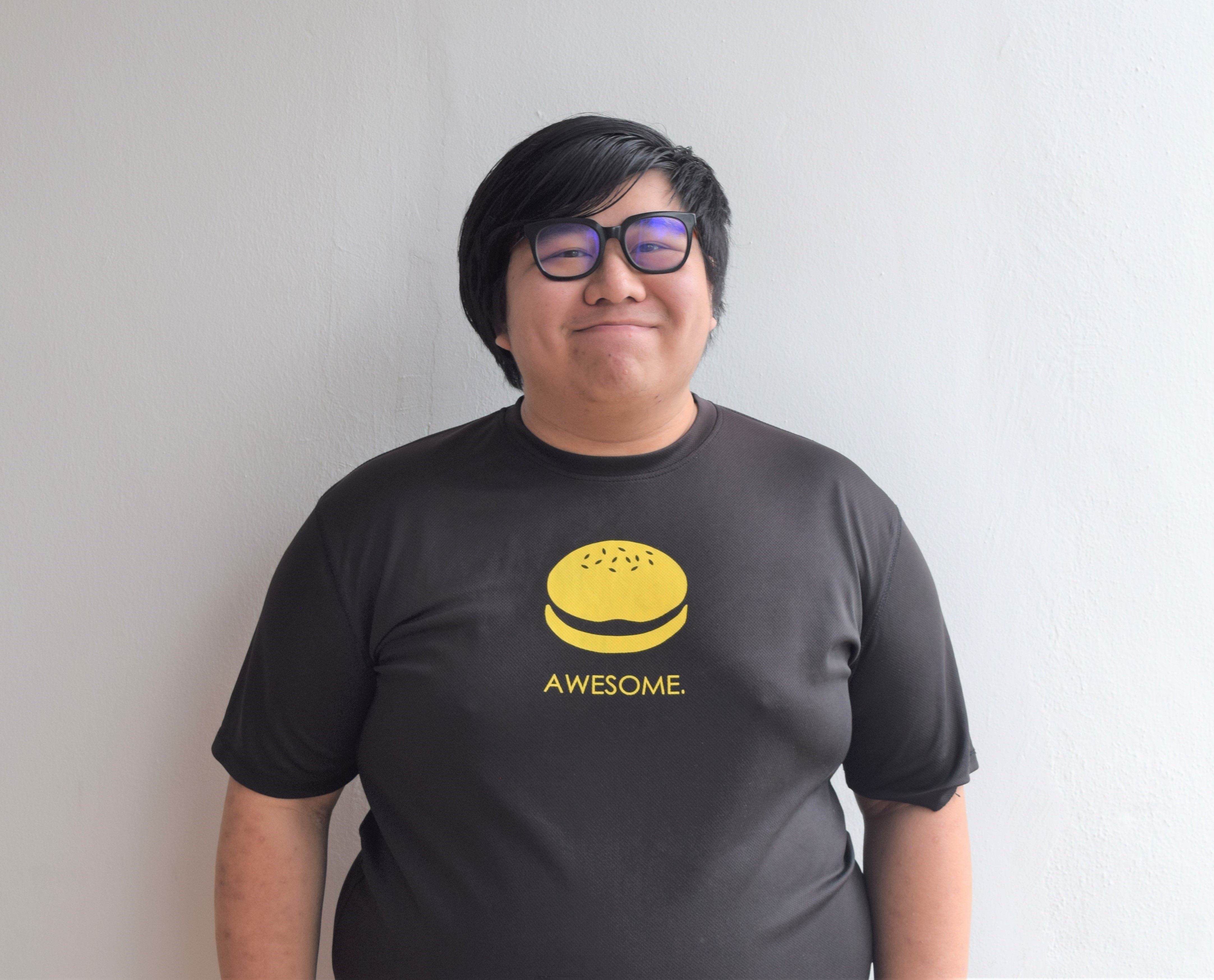 Fell down 3 times on my first shift, twice in the kitchen, and once next to the soda machine. Anywhere else I would've been labelled completely incompetent and clumsy, but at myBurgerLab, I was taught the importance of proper footwear in the workplace, and the importance of kitchen safety. And now, over a year later, I'm semi-competent, I survived my 3-month training in the kitchen and have made it to the safety of the office, and am still the brunt of 'Remember that time Cavin fell down in the kitchen… 3 times!?'.
The myBurgerLab lifestyle is not without it's challenges, but it can almost always guarantee a few things- great people, great stories and a whole load of unforgettable experiences.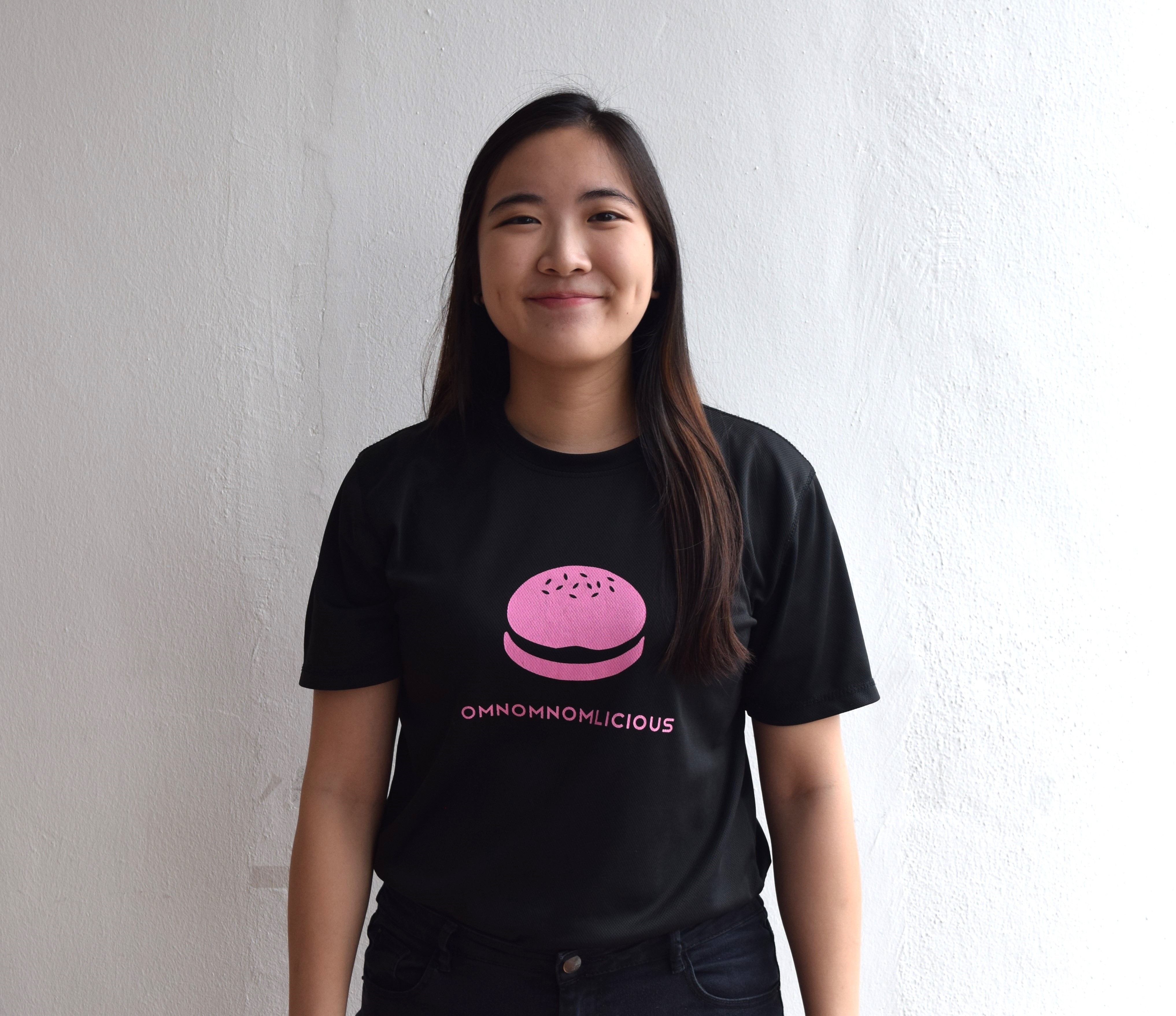 Growing up as the youngest child in my family, I have decided to leave my comfort zone, start my uni life in Sunway – where I found my second home, myBurgerLab.
During my 2nd semester in Sunway, I have decided to stop getting allowance from parents and I know I need to get a part time job. Seeing all those happy faces in the kitchen and I was thinking "work in kitchen not tired meh?", then I throw in my job application. I still remember my first shift in mBL, I was so quiet and nervous. But with the loves and happiness I have gotten from mBL geeks, I am now a completely different person to who I used to be. I am very proud to say that I am now officially part of mBL events team and you will probably see me in every events.