We want to delight every customer who walks in the door by serving good quality burgers and providing the best customer experience possible. Putting a smile on the face is what we want to achieve day in day out.
Working at myBurgerLab is more than that – it's learning about the importance of putting up a great level of service when serving people, the importance of working together as a team, learning from and guiding each other, pushing you out of your comfort zone and making great friendships.
JOBS AVAILABLE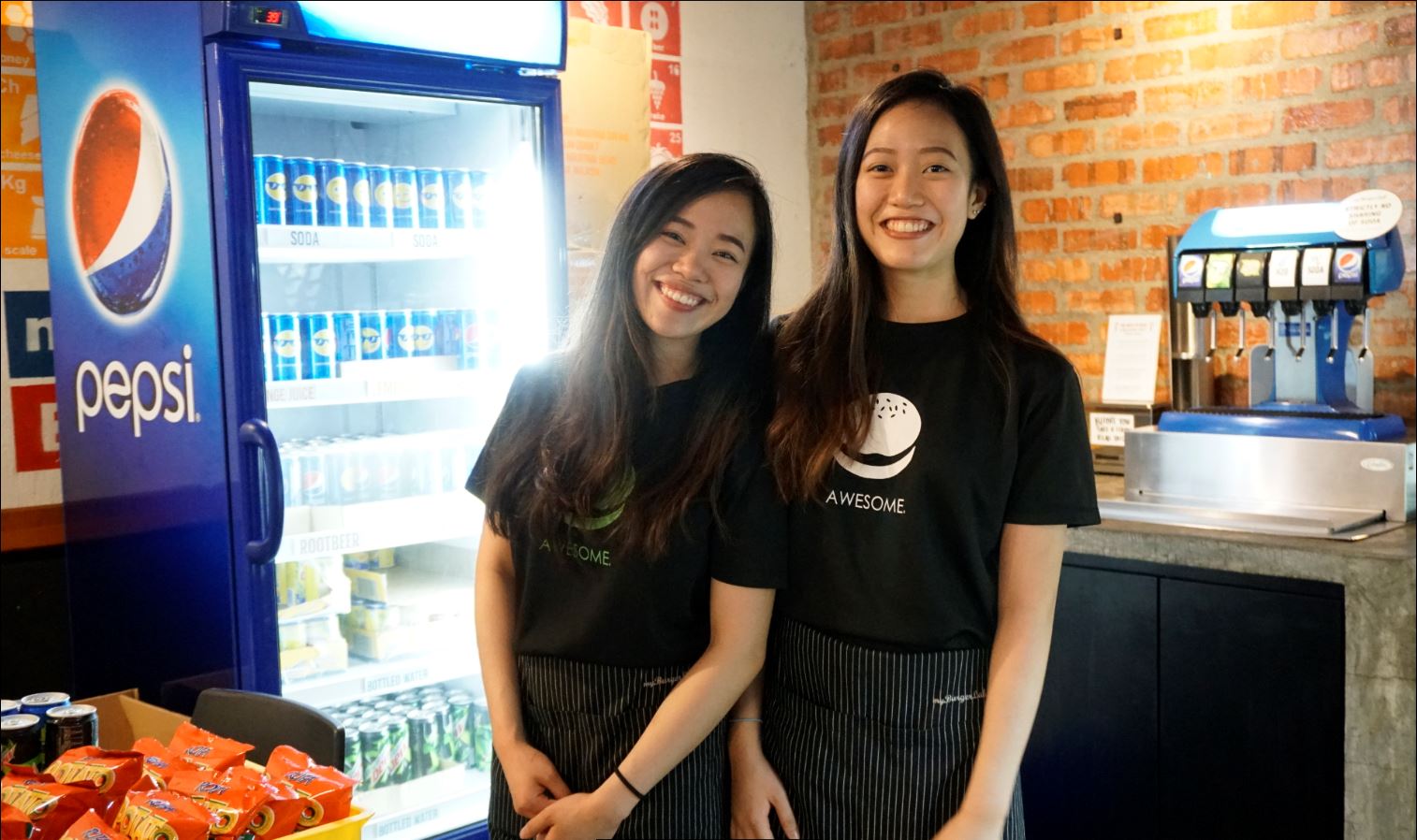 1. Part-Time Learn and Earn OR Full-Time Geeks
Have you always wondered how we churn out juicy, yummy, drool inducing burgers? The secret lies in lots of love and care from our part time geeks. Trust me, it's more than just flipping burgers and being a wait staff. All our staff starts from working in the kitchen and progress to front of house. The job scope includes assembling burgers, handling the hot stations like griddles and fryer, sending food to customers and manning cashier.
For people interested in serving along side awesome peeps on a part time basis, we have different 6-8 hour long shifts for you to choose from.
Pay starts from RM7.00/hour;
CLICK HERE TO APPLY!
If you're looking for a full time career into the exciting & fast-paced world of F&B, even without experience, we still want you as long as you're passionate about the industry!
Pay starts from RM1500+month, with various benefits as a full time geek;
CLICK HERE TO APPLY!
Our outlet locations – SeaPark, OUG, Sunway, Cyberjaya, MyTown Shopping Centre (Cheras), Bangsar & Hartamas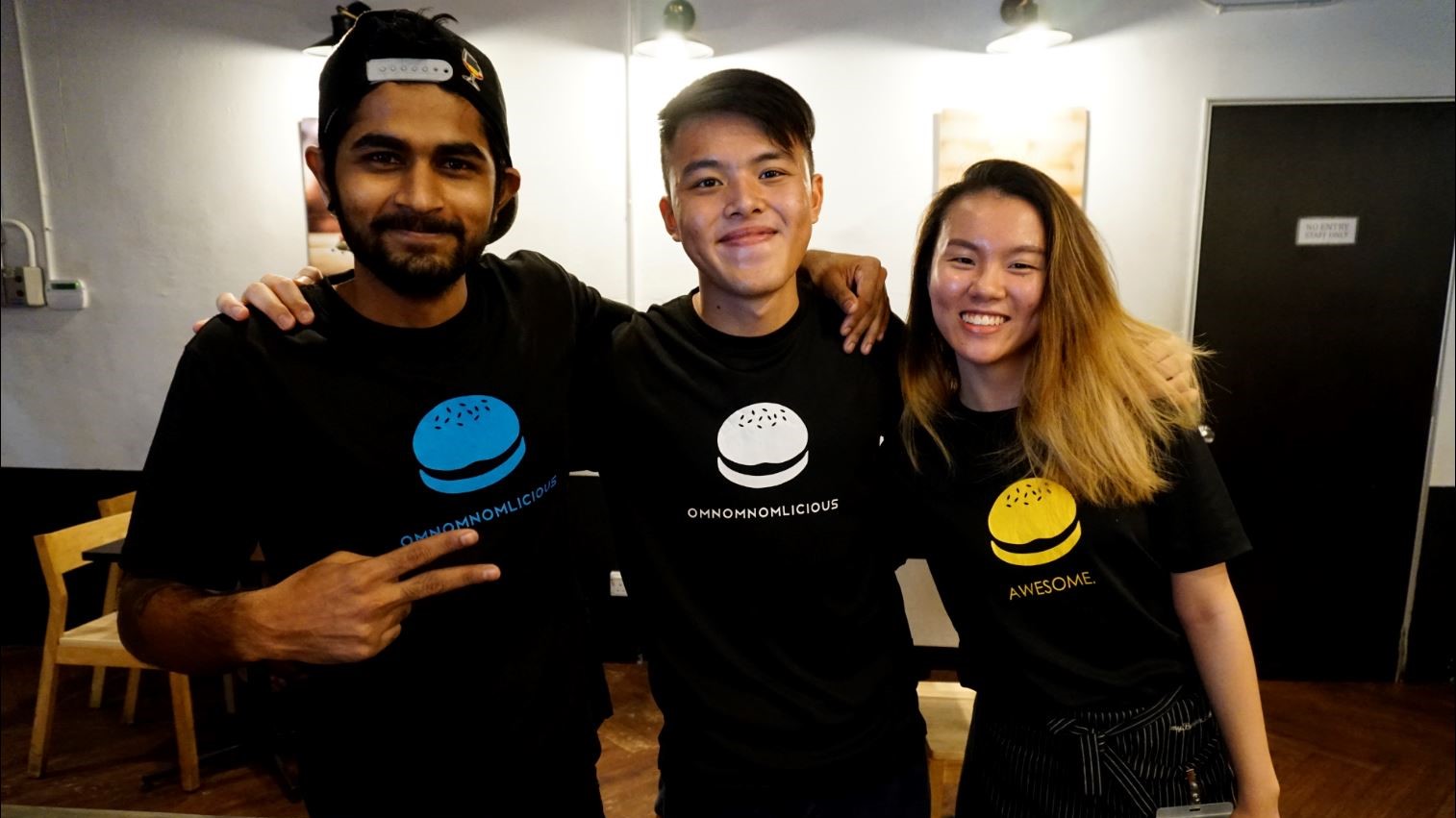 2. Management Trainee Program
The management trainee program is a fast track program targeted at fresh grads who want to explore a career in F&B. This program aims to accelerate your growth and development to be a Store Manager by the end of the program. You will be trained to run the kitchen and front of house and eventually be trained to manage a team and the Store independently.
We're Looking For:
– Diploma / Degree graduate in Hospitality/Culinary Arts/Culinary Science/Business Administration/Management or equivalent
– If you do not hold a Diploma or Degree, we would be interested to see what experience you've had in the industry
– Willing to learn, have a great attitude and highly motivated. Plus point if you love our burgers
– A team player, people's person and has a passion in providing a great experience. Send in your application now!
If you believe you have what it takes to make it and are looking to grow with the myBurgerLab family,
CLICK HERE TO APPLY!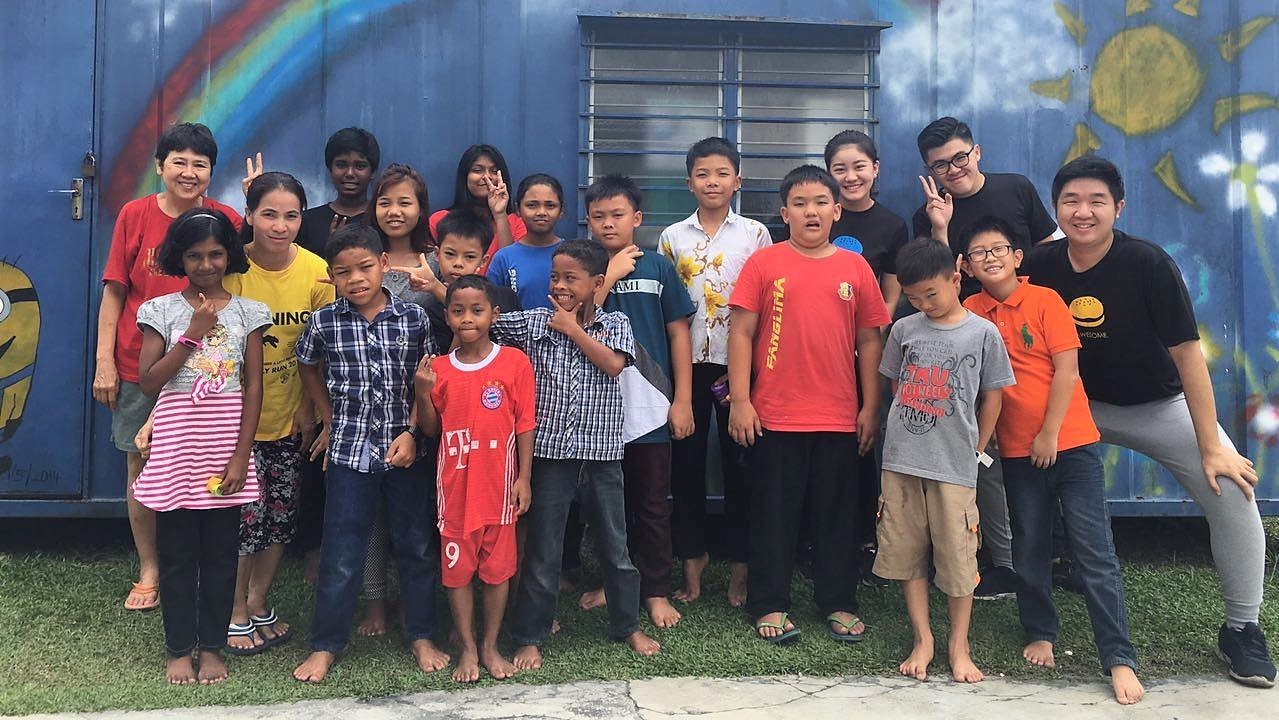 3. Internships
Thinking of adding some real world skills to your repertoire before journeying into the world of Full-time jobs and adulting? At myBurgerLab, we can help you do just that, but do be prepared to work really hard, and if you're up to it, play even harder.
We're Looking For:
– Students with any relevant discipline (We'll work out a program for you, where possible)
– Able to commit for 3 months minimum and willing to be based in Ara Damansara
– Any additional skills you may have, relevant or not to your discipline, would definitely work to your advantage.
Intake is now open for 2021 !
CLICK HERE TO APPLY!
 
---
Still on the fence? Come check out what our Geeks have to say about life at myBurgerLab HERE.
Also, here's what our mates at Leaderonomics think of the working culture at myBurgerLab 🙂 – There is More To myBurgerLab Than Just Serving You Great Burgers.
MEET OUR GEEKS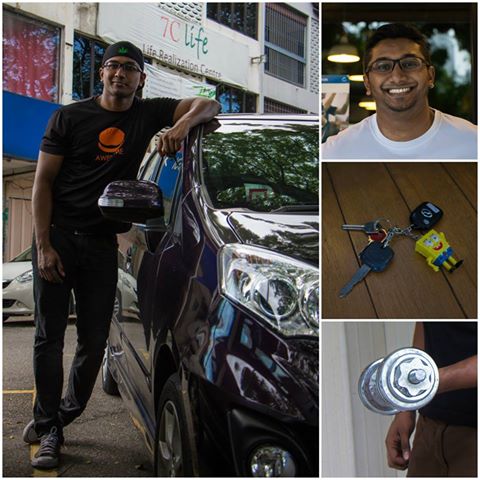 "To be honest, I started working for BurgerLab because… I couldn't wake up in the morning. Working at BurgerLab was a lot easier for me because our shifts start in the afternoon. I had trouble doing my degree because a lot of my classes started at 8.30am in the morning!"
"Where do I wanna be 5 years from now? Honestly? I just want to be better than I am now. Five years ago.. I was nothing. Zero.
Since then I've started working and recently I even bought a car with my own money. I want to be better for myself and for my family. I'm just going with the flow, because I know that if I think too much about it, I'm going to mess up.
I just want to be better while staying true to who I am."
———-
Thana is the assistant manager at our OUG outlet. He's planning on signing up at the nearest 24-hour gym as soon as it opens because he says that gymming after shift is "the best feeling wei".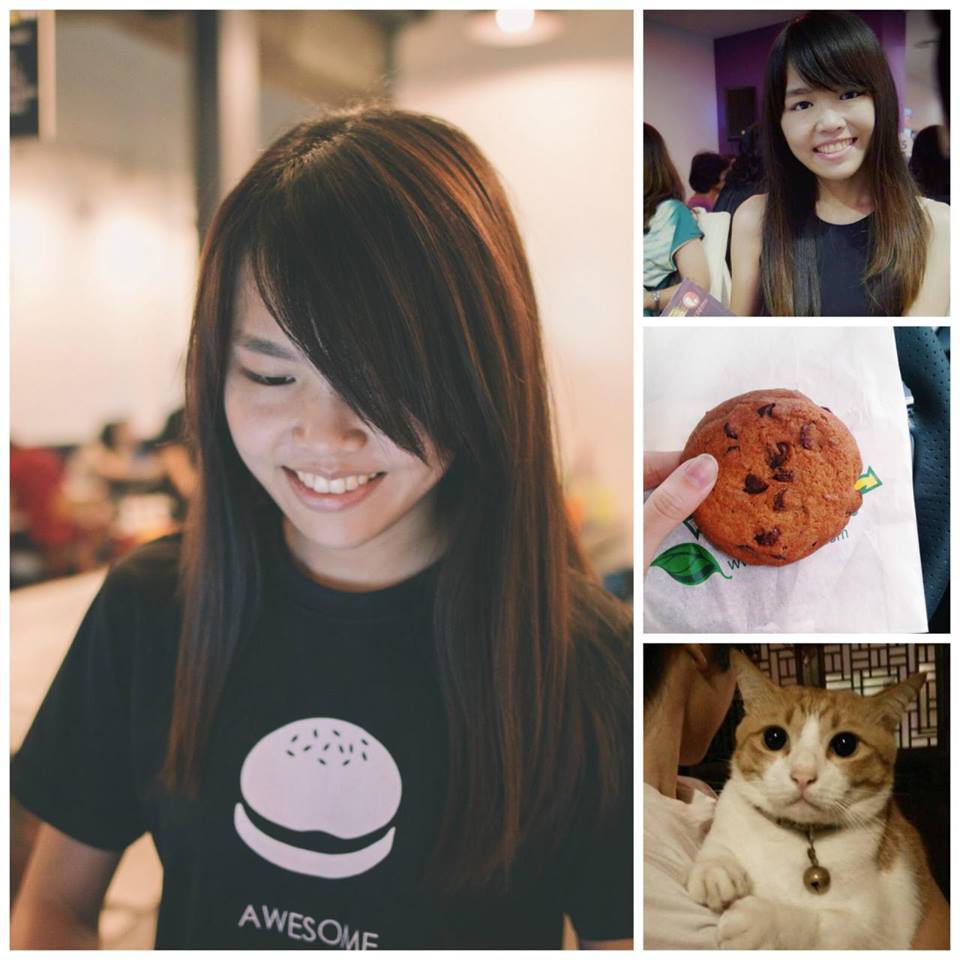 "My parents can't speak mandarin at all so I started going to a Sekolah Kebangsaan. After a year, my Mum thought I was getting lazier, and her friend recommended switching me to a Chinese school instead. I didn't know a single word of Mandarin back then and couldn't communicate, it was that bad. Somehow I just survived.
They don't teach you how to communicate or be expressive there. I wish I could be more expressive, sometimes I don't know how to put words to things.
I grew up with my aunt baking cakes and cookies every week. It was so fun. I should've done something food related but then you know, society. At the end of the day, I always head towards food tasks. I do Uni assignments, also thinking about food. It's something I'm interested in and passionate about. But I don't regret doing actuarial science. I like the finance part of it. I thought I was good at math, until I did actuarial science. Now I think I'm ok.
I didn't like cat's in the first place, until 'Fei Mao' came. It was a thunderstorm (so dramatic right) and he was a kitten, outside miaoing 'save me'. And we saved him, that's why we got a cat. We didn't even know how to take care of a cat. That was 4 years ago.
All the things I like are edible. Except cats."
—
Carr Mun is myBurgerLab's first 7 Star Geek and a graduating actuary. Her biggest weakness (and strength) is her meticulousness and perfectionism. She also has a cat named Fei Mao and loves eating and travelling. If you're reading this, give her some cookies!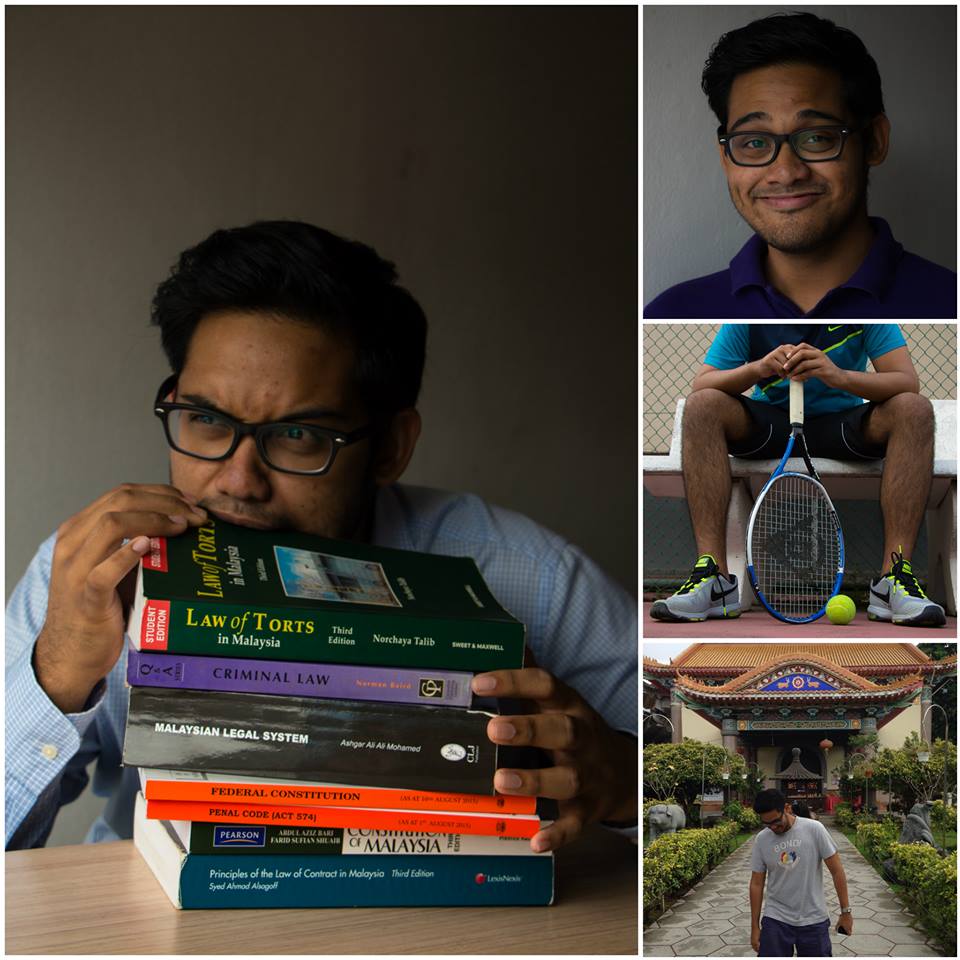 "I've always wanted to study law. I don't really know why, but a part of me has wanted to for a very long time. I like moving around and I just can't see myself in an office. As a lawyer, you'd always be visiting clients, going court to court. There's lots of work, but lots of movement too.
I've tried different instruments and different sports but I always give them up and move on. Law and tennis are the only things that I've really kept at, you know?
I'm trying to push myself not to give up. When I was in school, I thought that because my results weren't good, my life was done. But it's not like that. Just gotta keep pushing so you can make it, you know what I'm saying? My dad always told me that I want your shoes to be bigger than mine – that he wanted me to go further than he did. It keeps me going.
——
Arfan's spent his childhood in three different countries and has been playing tennis since he was a kid. Now, he's trying to get in touch with his local side and roots by travelling around Malaysia and learning Malay and Arabic