–
Ever wondered what it's like being a myBurgerLab Geek? Well here you can read the thoughts of our geeks, both past and present.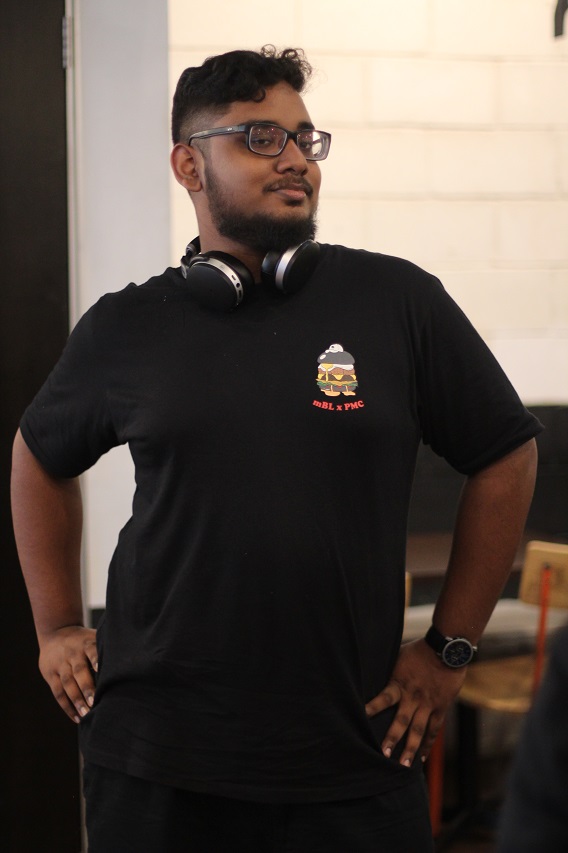 Ian John

Besides sending me back home after dinner shifts, making sure i haven't missed my meals, and dealing with my nonsense-filled conversations.
The best memory at myBurgerLab will always be the time I was scheduled to work 3 days in a row and unfortunately wasn't able to work any of them as my 94-year-old grandmother was admitted to the hospital. I told the rest of the team in our Facebook group, and asked if anyone could help cover my shifts. And not only did I get a flood of offers from both part-timers and full-timers to cover my shift, but also an even larger group offering me condolences, emotional support and even offers to help me get back to Perak to see my Grandmother. 
That's the myBurgerLab experience.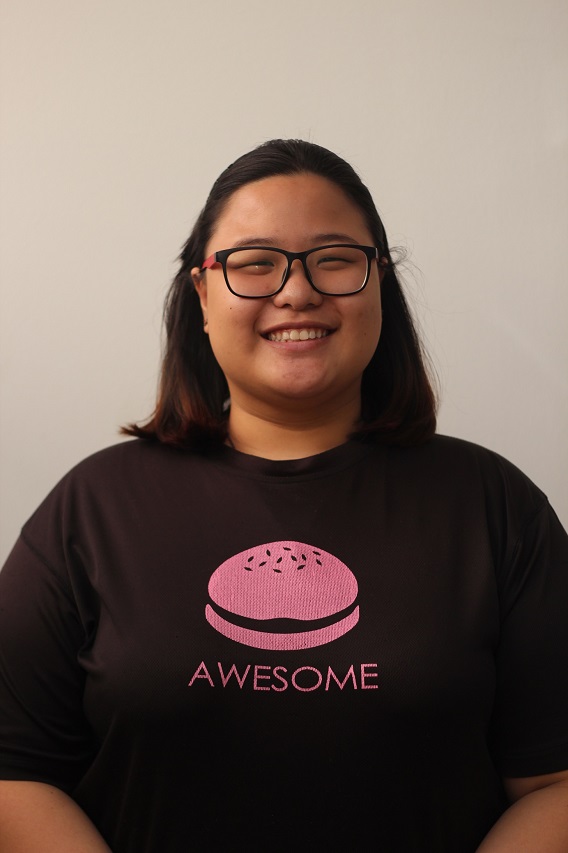 Chloe Nai
A lot of us when we work long enough we will feel tired of the things we do daily that keep repeating except checking out pretty girls and guys . I would think "will customer actually be thankful for what I did above and beyond?" We constantly try to be better no matter how hard the day has been. The time that I felt the best was the customer actually recognized me and greeting me while I was busy working I was shock cause daily we are dealing with up to 100 customer to have one or two who actually recognize you it's the greatest feeling of all. Just a simple hi how are you would encourage me to work even harder to have everyone feel home when they come to myBurgerLab.

Doing something we never we could before, it's really great, I really can't say thank you enough for the opportunity.
Cavin Lee
Fell down 3 times on my first shift, twice in the kitchen, and once next to the soda machine. Anywhere else I would've been labelled completely incompetent and clumsy, but at myBurgerLab, I was taught the importance of proper footwear in the workplace, and the importance of kitchen safety. And now, over a year later, I'm semi-competent, I survived my 3-month training in the kitchen and have made it to the safety of the office, and am still the brunt of 'Remember that time Cavin fell down in the kitchen… 3 times!?'.
The myBurgerLab lifestyle is not without it's challenges, but it can almost always guarantee a few things- great people, great stories and a whole load of unforgettable experiences.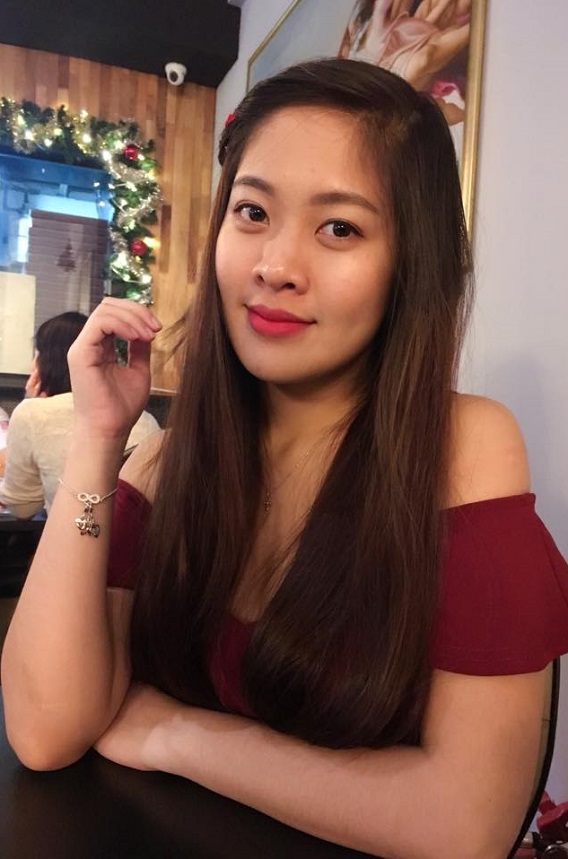 Cassandra Poon

I worked in myBurgerLab for 3.5 years. There's a whole lot of fond memories created throughout this long journey.
I remember this one time when I was Cashier, I came across this customer who was deaf. Having no experience communicating with deaf people, I panicked and looked around for help, but everyone was busy at the time. So I took a deep breath, remained calm and came up with a solution. I took out my phone, and typed out what I would usually say as the cashier, making sure that customer understands the menu and gets the burger that is right for them. After 15 minutes, I managed to take his order. I made sure to check on the customer whenever I had a moment to spare to make sure they were well taken care of.
After their meal, they came and gave me a ?? There truly isn't a feeling better than when you know a customer leaves the Lab happy and satisfied.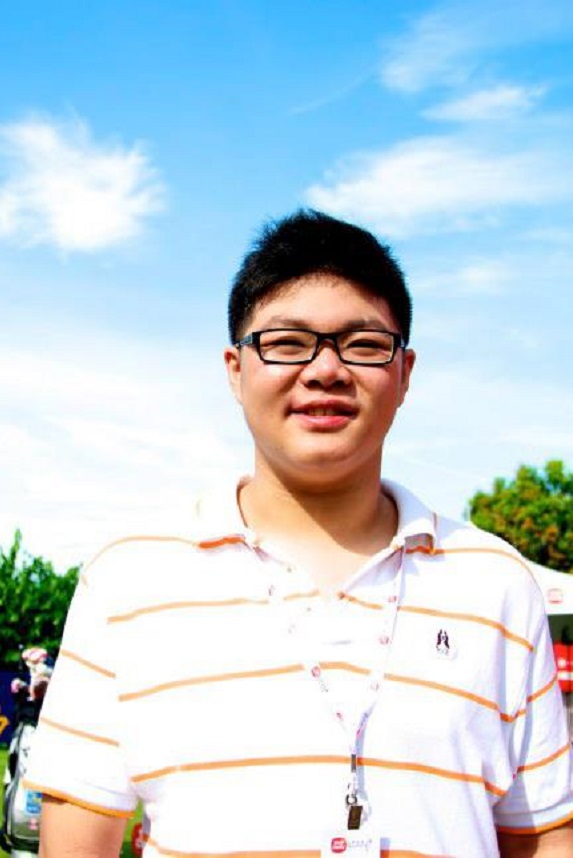 Gideon Tay
While cleaning a customer's table , I asked him about his day. He said "It's alright. Day's ending anyway, had my last meal. Time to say goodbye to the world". Unsure if he was joking, I decided to talk to him a little longer. He told me how horrible his day was, how he was feeling lost and alone. He asked for my number and asked if he can text me as he really needed someone to talk to. I gave it to him.
I later learned from him that he was on the verge of suicide and that meal was meant to be his last meal. He had planned to end his life that same night. I spent hours just talking to him, as a friend. At last, I helped him think through his problem and he promised not to do anything rash.
Sadly, we've lost touch now, but last I talked to him, he moved his life around, new job, new friends, new hobbies. myBurgerLab taught me to be genuinely nice to people because sometimes all it takes to turn the worst day of their life around is a friendI think I saved a life that day… That's one thing that I'll definitely not forget.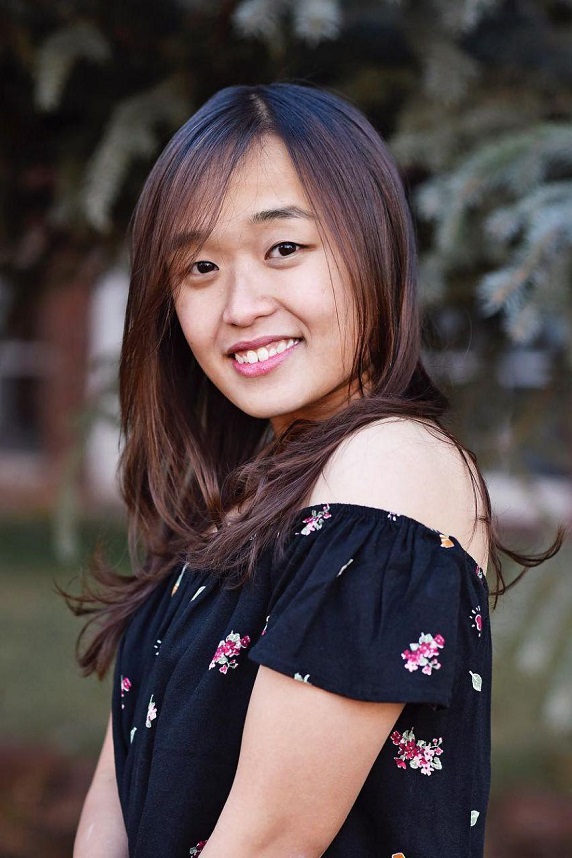 Magdalene Lim
I was BIG FAN of myBurgerLab for a couple of years already when I applied for a part time job In 2014 (despite my parents saying no – I told them I was going to meet a friend for lunch ?). I don't know why I was so adamant to work there as I usually listen to my parents but I'm so glad I defied them and did it HAHA.
I was super awkward and shy at first, like I usually was around new people. Seniors used to make fun of me and say I didn't talk anyone for the first 3 months that I worked there (I DID ?). Now,  I'm now super comfortable talking to strangers, all thanks to working at myBurgerLab (I've had some straaange conversations with customers). Now I need someone to train me to shut up hahahahaha.
I looked forward to every day that I worked at myBurgerLab. It truly felt like home to me. I loved mBL and everything about it. Everyone jokes that I have shares in mBL cos I'm always promoting it or talking about it HAHAHA.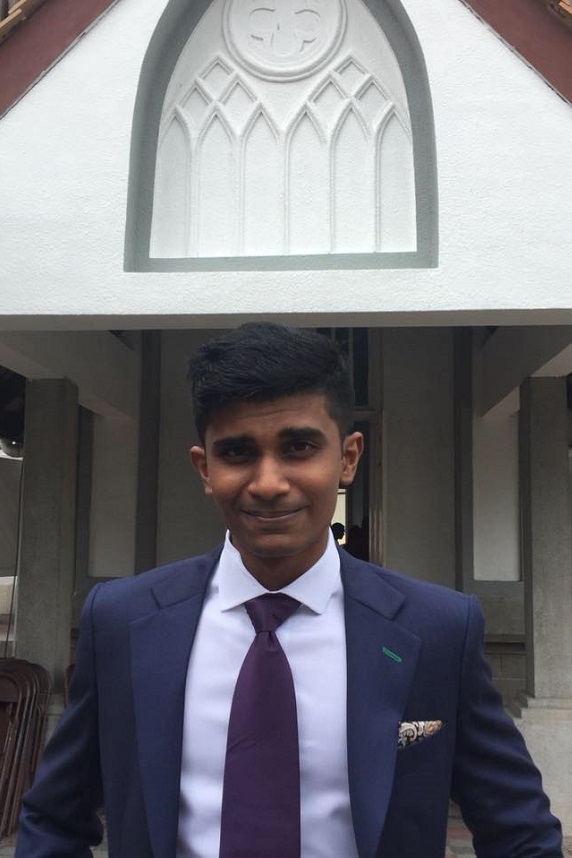 Mathew Alexander

One of the most memorable things about my time at myBurgerLab was when I was allowed to create my own Burger and serve it to the HQ team and hear their thoughts and feedback to help me improve. I think this truly shows the culture of myBurgerLab , everyone is encouraged to try, and you aren't denied opportunities to improve yourself . myBurgerLab has definitely helped me boost my self confidence, as well as my social skills. I do hope to return to myBurgerLab one day , it truly is one heck of a place to work, make new friends, and learn new skills. Special shout-out to the Seapark team, you guys are the best!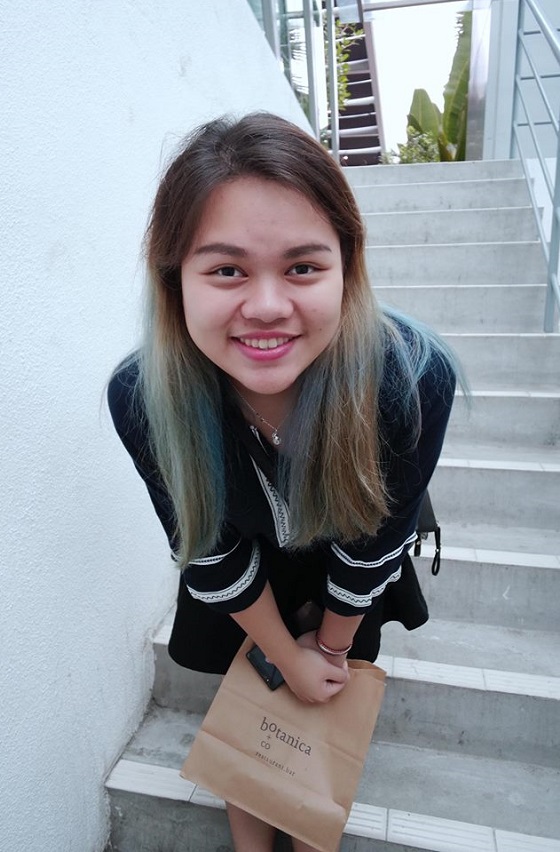 Kok Yin
Going above and beyond is part of the myBurgerLab culture, not just to the customers but to our fellow geeks as well. At first it was something I did because I was told do, but soon, unknowingly it became an unconscious habit. I had learned to give my 100% in everything I do, and it just became a part of me, something I now do without even thinking. The culture of mBL has shaped into the individual who I am today and I am proud to be able to share these lessons with the new geeks, hoping they one day feel the same as I do. I'm thankful for the time I've spent with myBurgerLab, and look forward to creating many more memories with this family.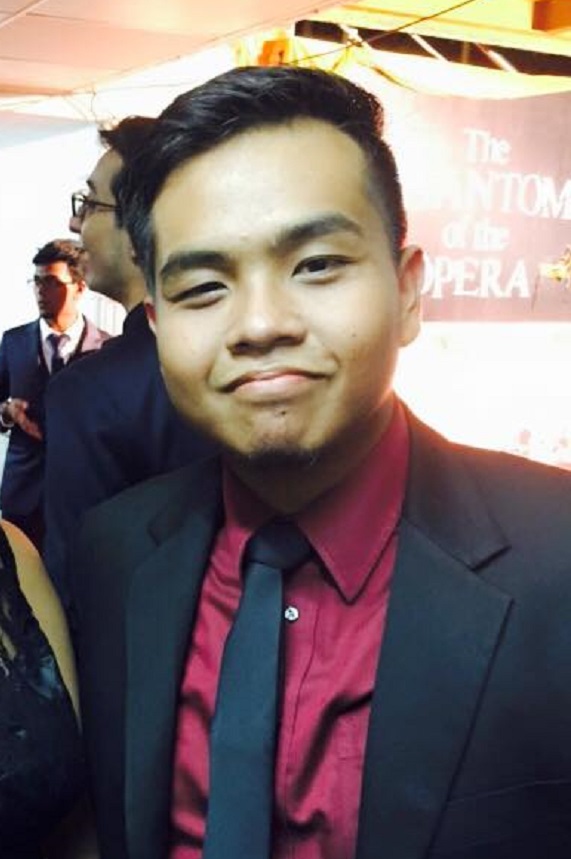 Muhammad Azim
I hit rock bottom, I failed my exams at med school, I was depressed, broken and hopeless, unwilling to get up and try again. With 6 months to kill before I could resit for my examinations, an ad on FB for mBL caught my eye, and without hesitating I applied straight away. I never looked back.
My best memory isn't singular, it was from day one itself til my last shift 3 months later, I've learned how to discipline myself better and I feel like a more confident person. And best of all, I made so many good friends there whom I'm still in touch with till today, I'm grateful for every single day I spent with MBL, now, medical school, I'm ready for round 2.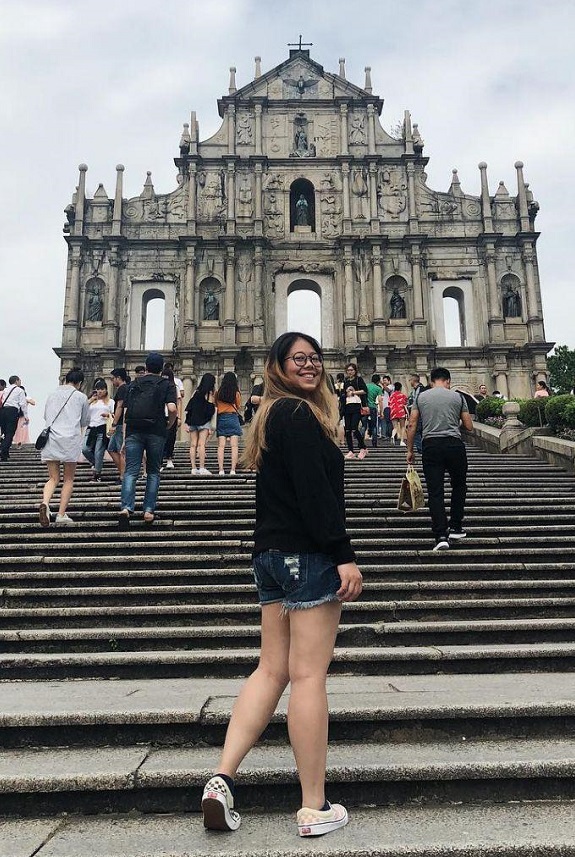 Michelle Khong
Walking out of the lab after my very first myBurgerLab shift, I knew there and then, F&B is where I wanted to be.. Well no, not exactly, I've done my time in many F&B establishments, whether it's ice cream bars, or those hipster cafes, but nothing came close to how happy my time in myBurgerLab made me. I can't tell if it's the people I now call my family, or if it's the open culture, or the opportunity to continuously learn new things, but I guess you could say I've found the one for me. So from being a part-timer, to being a supervisor, to being an intern in the Marketing department, and now an executive with the HR department, myBurgerLab has never left me short of new challenges and experiences, and so, myBurgerLab, I'm here to stay.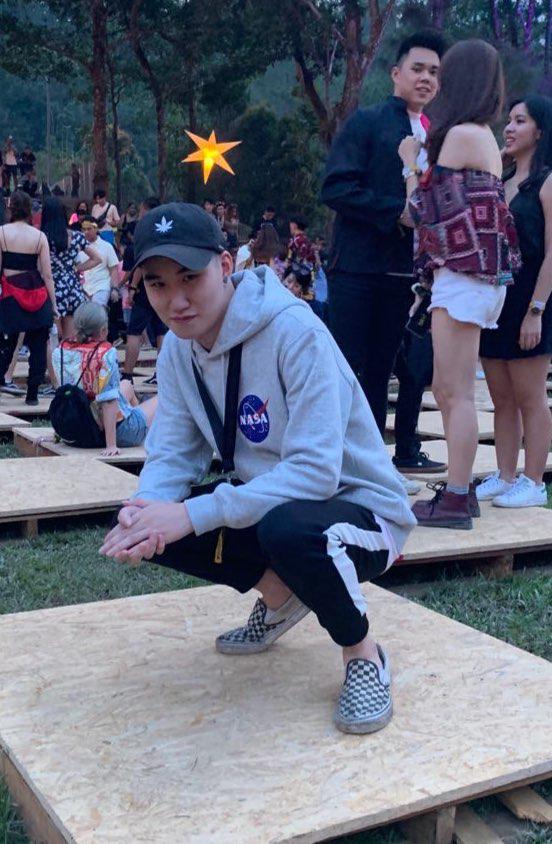 Marcus Liew
Like most asian families, I'm expected to earn my own pocket money. So from a young(but very legal) age, I worked at different establishments, doing all kinds of part time jobs, from being a promoter to working at hipster cafes making fancy latte art. that's when it hit me, this shit is hard. 
I discovered myBurgerLab when I was picking up my sister after her shift(good boi sia). She always seemed like she's enjoying herself rather than working. She also regularly spent time out out with her work friends. She told me that I should give  it a shot, And so I did.
It's the best decision I've ever made. On my first day of shift, it was like I knew everybody that was on shift for the longest time. My coordinator was so friendly and kept pushing me to be better and I even got to try more than one station(on my very first day). Not sure if it's because my sister was already a Lab Veteran, but I truly believe it's the culture. 2 years in and I will always remember my first week at myburgerlab and guide the new geeks as how i was guided. From a part timer to a part time supervisor, i'm sibeh mature now sia. kthxbai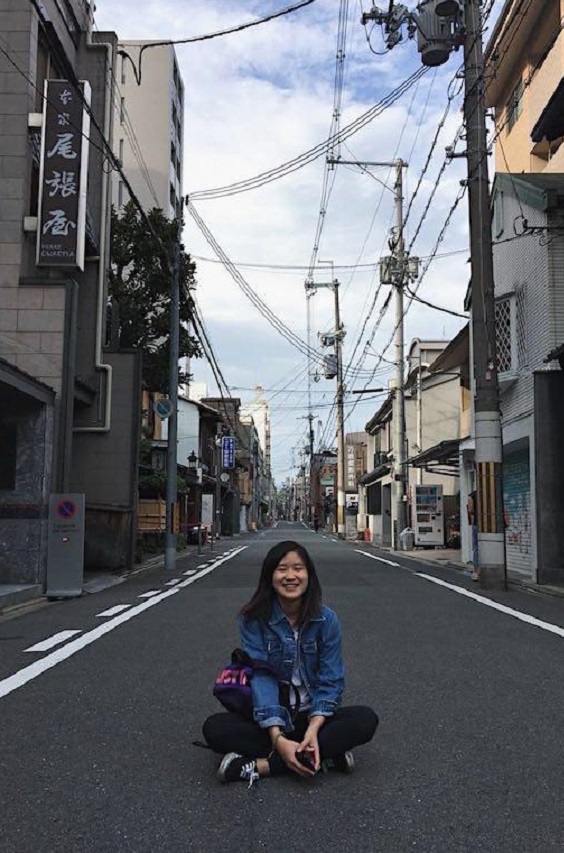 Debbie Liew
'They don't look too busy, they look like they're having so much fun", says one of the guests as myBurgerLab Seapark, on what was one of the busiest shifts that season. At myBurgerLab, we laugh, we play and we create bonds with the fellow geeks we see several times a week, but that's not all that the Geek Life is. It's also hard work, it requires persistence in learning and asking questions in order to finally get things right, and above all, teamwork. I'm a culinary school graduate, and I can proudly say I learned so many things at Lab that culinary school barely scratched the surface of. And best of all, through all the blood, sweat and laughter, I've found a family away from home that I can really call mine.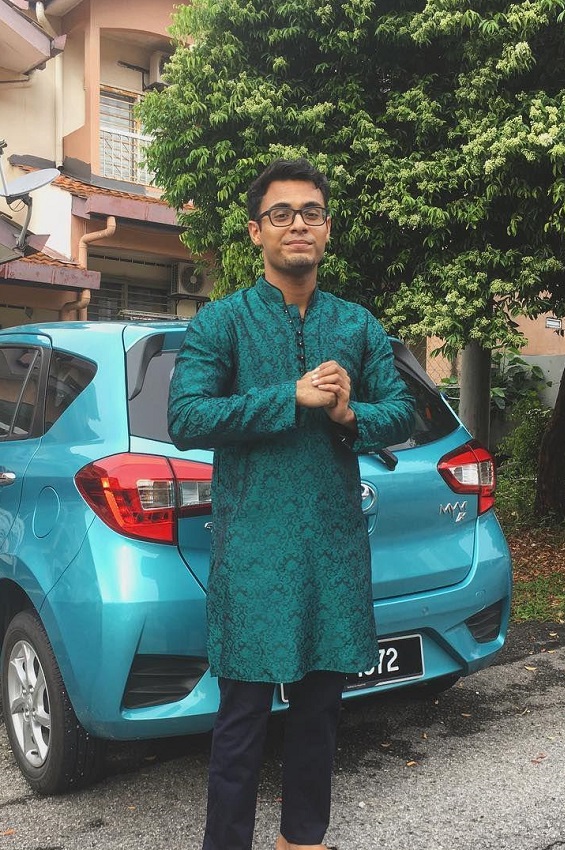 Thinesh Varen
Being extremely introverted, I barely said a word when i stepped into Lab for my first shif. And then I heard "Loosen up and just chill, we don't bite".
Fast forward to this day and I am a completely different person from when I started out. I actually love interacting with people now. Dare I say, myBurgerLab shaped me so much more than I could've ever imagined. I've made friends I know I'd keep for life. I've made customers happy with their visit (especially the aunties, somehow I always strike a note with them). Makes me very glad to see a customer get all excited when I help them with their order, be it as I was cashiering or manning the front of house.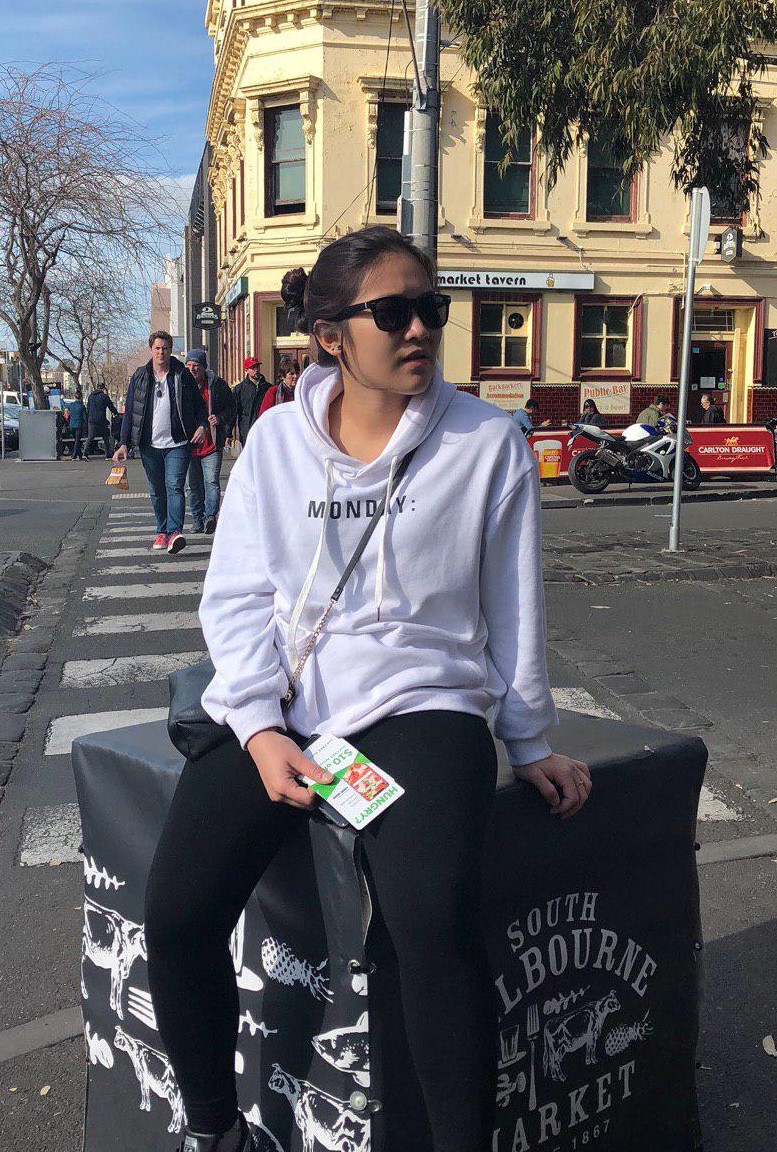 Ooi Yoong Phing
Growing up as the youngest child in my family, I have decided to leave my comfort zone, start my uni life in Sunway – where I found my second home, myBurgerLab.
During my 2nd semester in Sunway, I have decided to stop getting allowance from parents and I know I need to get a part time job. Seeing all those happy faces in the kitchen and I was thinking "work in kitchen not tired meh?", then I throw in my job application. I still remember my first shift in mBL, I was so quiet and nervous. But with the loves and happiness I have gotten from mBL geeks, I am now a completely different person to who I used to be. I am very proud to say that I am now officially part of mBL events team and you will probably see me in every events.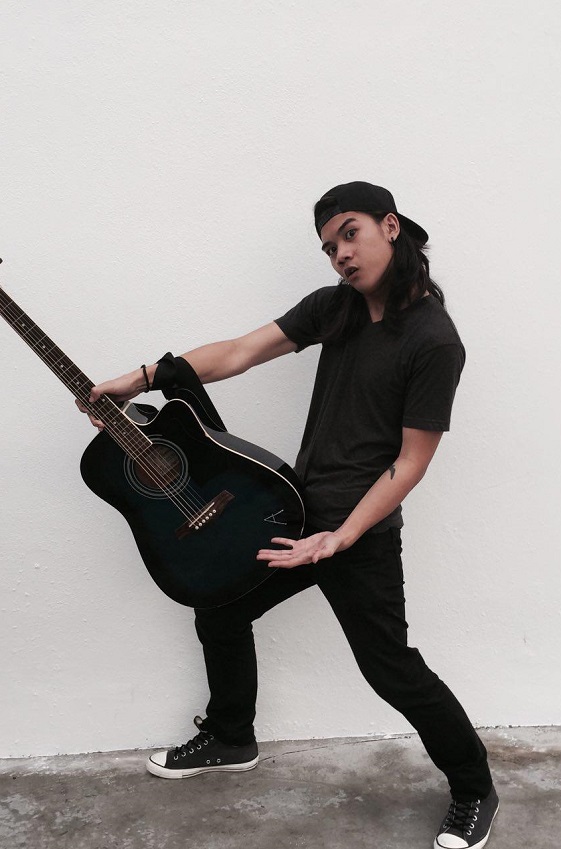 Abel Laimon
With my wallet getting lighter, and my financial commitments getting heavier, I just had to do something to ensure I would be able to get through my Diploma. And so, I asked around, and one of my mates from College, told me about how he was a Geek at myBurgerLab, and how it didn't just help him pay some of the bills, but also became a second home to him. Skeptical, but knowing that beggars can't be choosers, I sent in an application.
Fast forward almost 3 years, I've graduated, but that doesn't mean that I have left myBurgerLab behind. So now, aside from working the occasional shift, flipping patties and assembling burgers, I'm also part of the team that handles the Social Media & Marketing on a full-time basis. So I guess you could say I found the Geek life by necessity, but I definitely made the choice to stay.