THE BAIT & SWITCH
---
The Bait and Switch began as the brainchild of Wan Kar, an ex-myBurgerLab geek who is currently working with a restaurant in Singapore. She wanted to create a burger that was her very own, as well as a burger that borrowed some influence from Malaysian culture.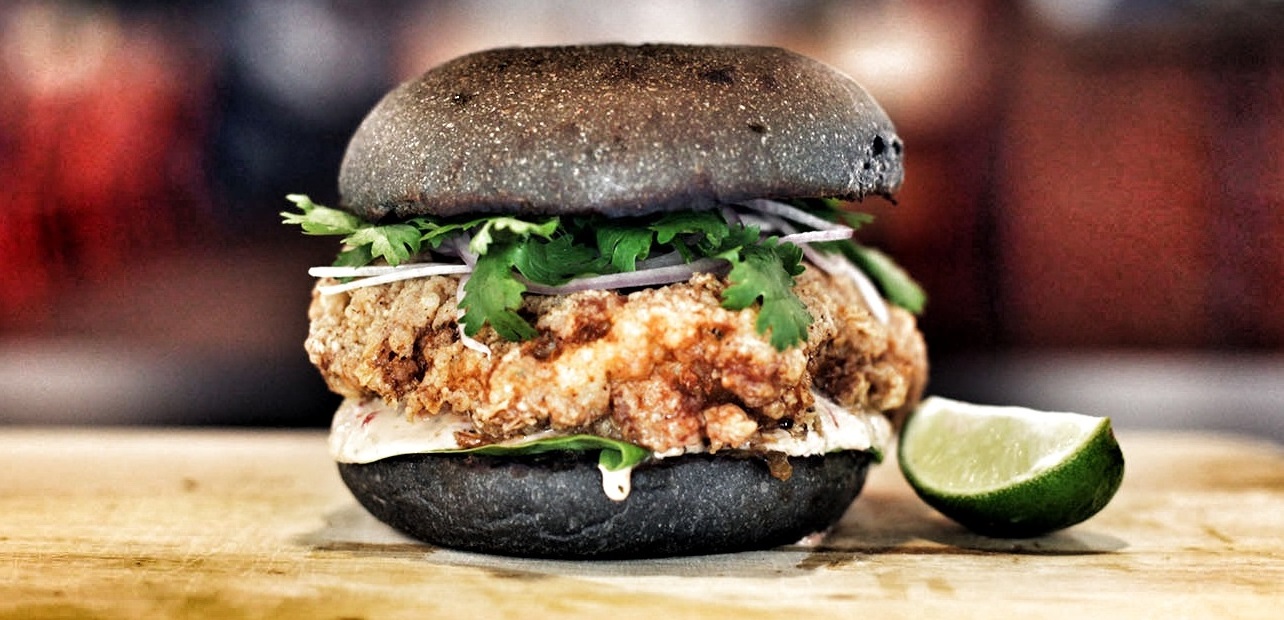 And one fine day, when Wan Kar was at myBurgerLab's central kitchen, she remembered a sauce she was tasked with preparing during her time pursuing her culinary education, and she set out to make her own interpretation of it. Replicating the sauce from what she remembered, and adding elements such as onions and birds eye chilis (otherwise known as 'cili padi') into the mix, myBurgerLab's Budu Mayo sauce was created.
The Budu Mayo sauce was paired with our fried chicken thigh patty with a slight lime zest, some sliced onions, and some fresh cilantro. And just like that, the Bait & Switch burger was born. paired with fresh Cilantro, sliced onions and a marinated fried chicken thigh in between a bamboo charcoal bun, and the Bait and Switch was born.
"Probably the tastiest chicken burger you'll ever taste. Maybe."
#FunFact:
Budu sauce is a fermented fish sauce and is best known in Kelantan. (though we think you're unlikely to find it in most kedai burger or burger restoran 😉 

Ever wondered why this Kelantanese flavoured chicken burger was named Bait and Switch? Well, it was with hopes that this burger would be myBurgerlab's first

fish burger

! But sadly, there wasn't a supplier who could provide consistent fish patties and thus it was

switched to a Fried Chicken.