The Beautiful Mess
---
(And It's Chicken counterpart, the Gorgeous Chick)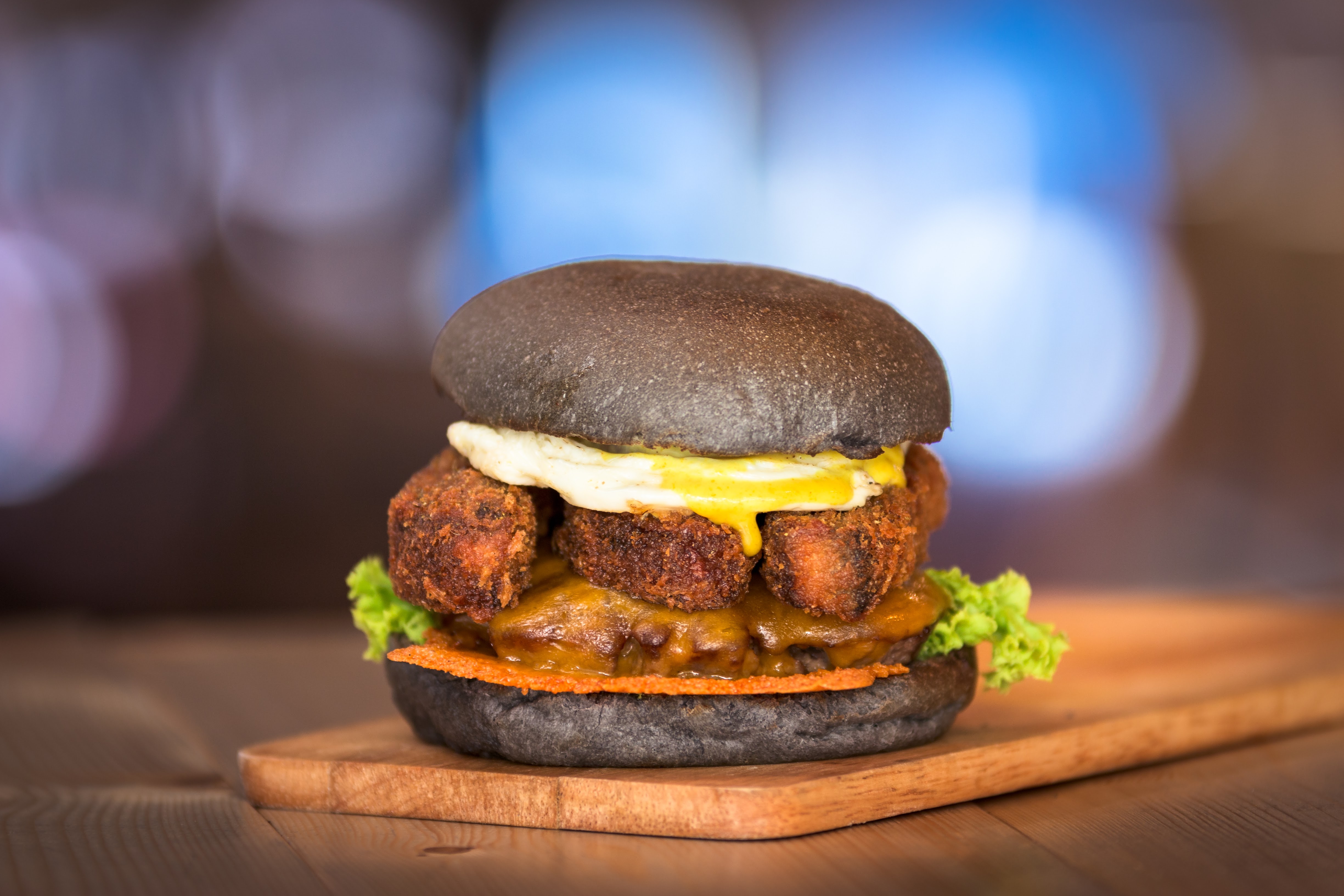 Inspired by Shake Shack's portobello burger – because it was so good, we decided to do a little experiment with similar ingredients. We just had to bring it to Malaysia. It is one that has a Cheddar Beef patty topped with deep fried Portobello Strips, drizzled with Honey Mustard and a runny Sunny Side Up Egg. The love hate relationship with the burger is real and thus its name! People with tiny mouths will definitely find this relatable.
The Beautiful Mess has made its impactful journey with mBL from version 1.0  to its current iteration of 5.0. Did you know that along the many versions there were capsicums, chilli and grilled portobello (instead of deep fried) in it.
It was in the initial stages where the Beautiful Mess was a huge, juicy Portobello – BUT its juiciness caused a few unfortunate tongue burns. It was something we knew we had to improvise on because first things first, we couldn't risk any more customers getting hurt.
And so, the team decided to chop the portobello into three smaller pieces to be placed in the burger, in order to reduce the likelihood of any similar situations. So, the Beautiful Mess has definitely come a long way, going through various iterations and versions before becoming the Beautiful Mess we know and love today.
#mBLFunFact
At the test phase for the Beautiful Mess the burger was actually arranged with 2 huge Portobello's back to back with a Beef patty and an egg. What a bee – e a u – ti – ful mess indeed when you start diggín in.