THE BOMB
---
There are those who can't live without their favourite salty foods, and there are others who have sweet tooths so intense you start wondering how they maintain their figure.And then there are those who need their meals to do one thing for them, be spicy.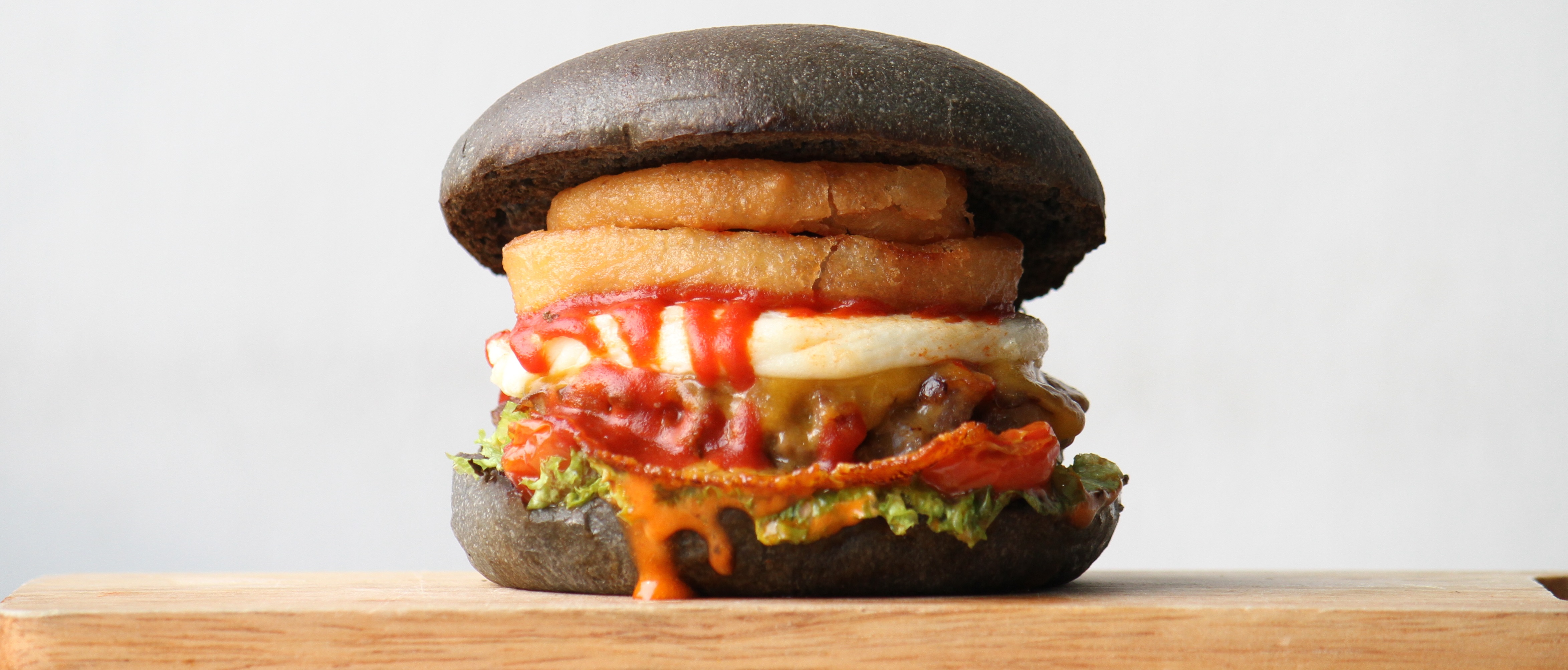 For those who have can't eat their noodles without cili padi, or always need to have extra sambal with their nasi lemak, or think the Spicy Chicken McDeluxe is the only burger made to cater to your masochistic tastebuds, The Bomb was created just for you.
With a generous amount of myBurgerLab's popular spicy Red sauce under our signature cheddar beef patty, some sriracha hot sauce, onion rings and a sunny side up egg held together by a freshly baked bamboo charcoal bun, The Bomb will definitely be a hit with those who want something a little spicy (varies with individuals, some have said The Bomb is explosively spicy, and others have said it's 'okay lah').
While it's no challenger to the spiciness Samyang's Spicy Chicken Noodles, this burger should definitely be on your list of burgers to try next if you simply adore spicy foods.