OHANA
---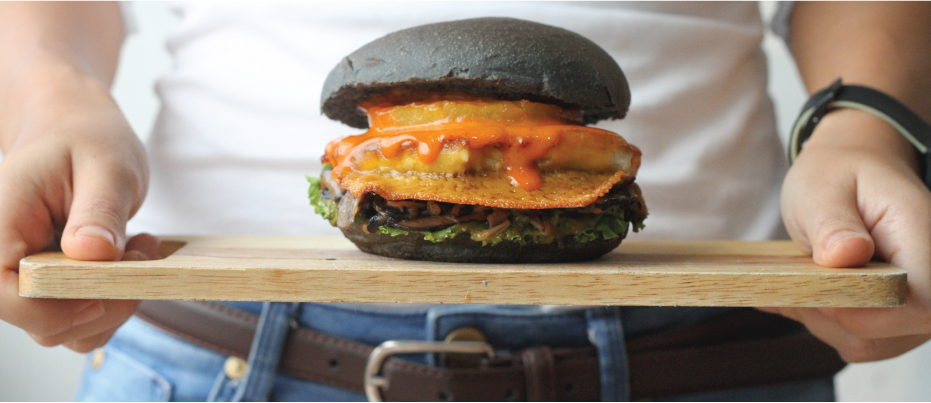 We don't know about you, but we definitely love Hawaiian style pizzas, especially when there's a little spicy twist to it, whether it be from some Tabasco sauce, or chili flakes, or whatever spicy condiment takes your fancy. There's nothing much to say besides, it works. Meat, cheese, some sweet juicy pineapple with a little bit of spice to balance out the flavours. And so we thought, it works in a pizza, there's no reason it can't work in a burger.
The Ohana (and the chicken burger counterpart, which we named the Spicy Hawaiian) embodies our vision of a Hawaiian style burger that packs a little heat (or a lot, if you're up for that). A grilled beef patty with sharp cheddar cheese forming a beautiful cheese crust at the edge of the patty, alongside the usual lettuce and tomatoes, a light layer of mango mayo, some of our signature spicy red sauce, and a lightly grilled, juicy pineapple ring, all held together by a fluffy charcoal bun. We think it's the perfect balance of sweet and savoury, if this sounds like something along your wavelength, try it out and let us know what you think.

p/s: If you're up for something a little more on the spicy side, just tell the cashier you want your Ohana/Spicy Hawaiian 'HOT', and we'll add a little sriracha hot sauce to bring the heat up a notch or two.