Seattle's Morning
---
The Seattle's Morning is a burger that was influenced heavily by  one of our co-founders, Ren Yi's trip to Seattle back when he was a student. The Seattle's Morning breakfast burger recreates the feeling of walking down Pike Place Market with a cup of coffee in one hand, and freshly baked donut on the other hand.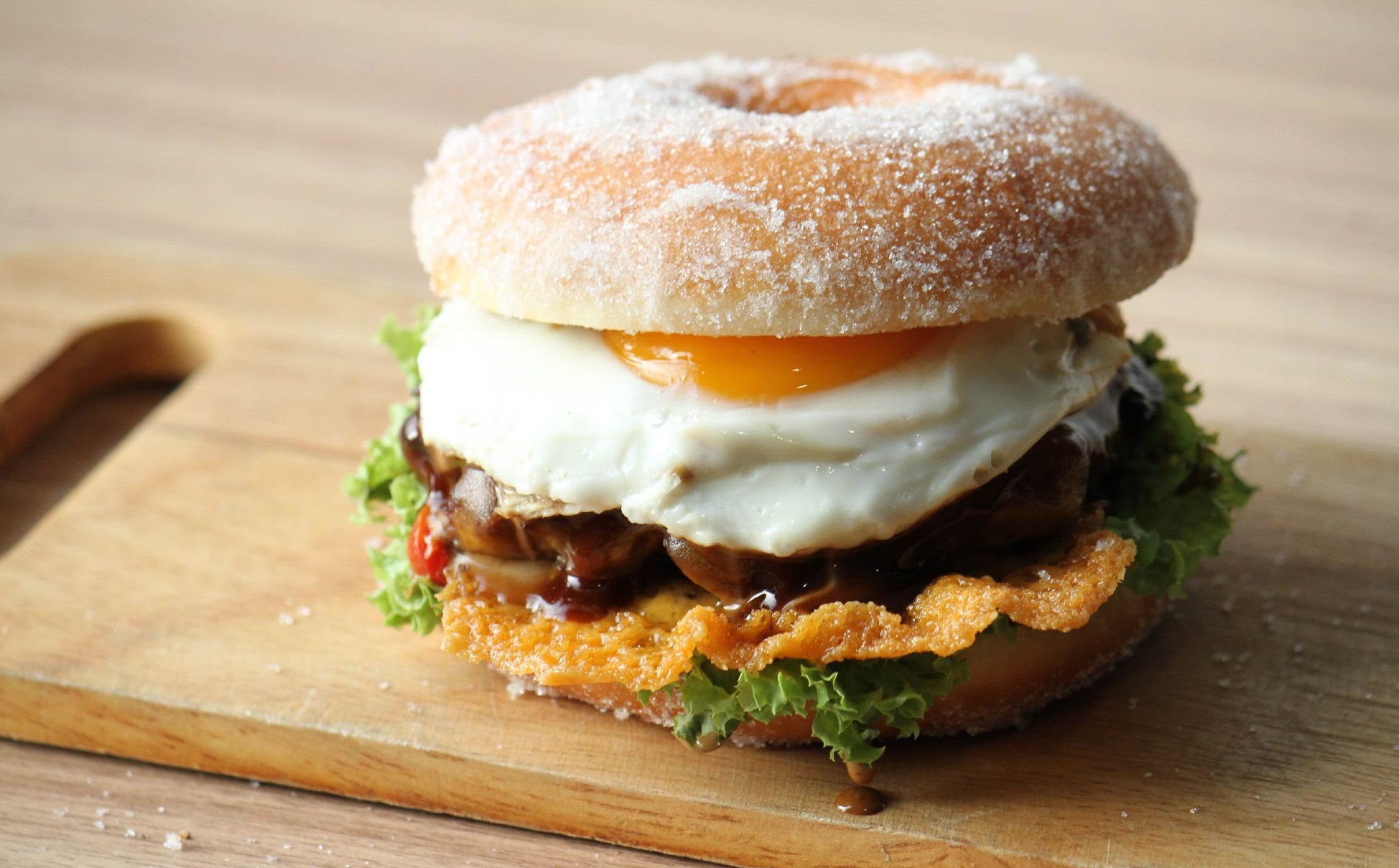 In our Seattle's Morning burger, we include an egg, cooked over easy, which represents a bright, sunny Seattle morning. We top that off with our home-made coffee mayo, spiked with bonito flakes to add a coffee element to the burger. With a freshly baked sugary donut bun holding the ingredients together with our signature patty, the Seattle Burger is an unforgettable combination of sweet, salty, savoury and umami elements.
mBLfunfact:
Renyi got his first taste in F&B while in Uni pursuing a Mechanical Engineering degree while working part time as a Starbucks partner. Hence making that pilgrimage to the FIRST Starbucks in the world at Pike Place Market a life changing trip.
---