The In-N-Out Tribute
---
Years ago, we fell in love with a beef burger called the 2×2,  an offering by American fast food franchise In-N-Out's secret menu. This very same burger was a  part of our initial inspiration to becoming the burger joint that we have grown into today. The 2×2 is an 'animal-style' burger that has 2 beef patties that are seared with mustard, along with two slices of American cheese, onions, lettuce, tomatoes and In-N-Out's secret sauce spread (which tastes a lot like Thousand Island Dressing). It was, what can only be called a 'unique experience', with the flavours coming together to create a burger with such a unique flavor profile due to the choice of ingredients and sauces, as well as the way the patties are seared with mustard.
And so, we decided to create our own interpretation of  In-N-Out's offering to Malaysian audiences, with a little myBurgerLab twist of course. 2 sharp cheddar onion beef patties seared with mustard and our secret sauce, lettuce, tomatoes and thousand island sauce, all kept together in our freshly baked bamboo charcoal buns.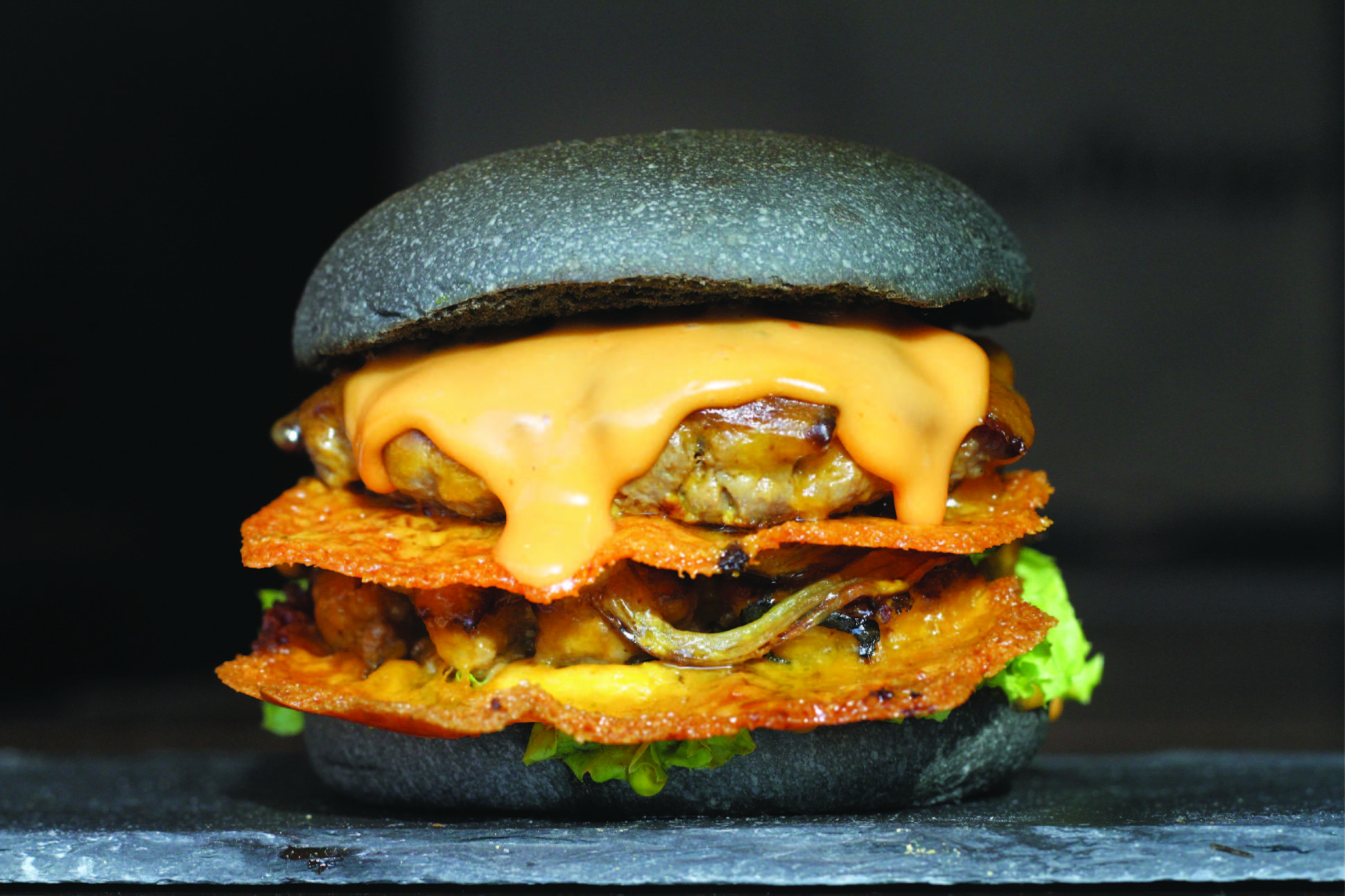 Definitely a treat for the big eaters who think single patty burgers aren't up to the task of defeating their hunger, the In-N-Out tribute can also be had with pickles at a small additional cost, should you prefer to have a little more tanginess with your meal. We think we did a pretty good job recreating the 'animal-style' cheeseburger, and we hope you will enjoy this burger as much as we enjoyed creating it.

---