No, it wasn't the dress code. It was the first time where we rolled out our bamboo charcoal buns and our usual white fluffy buns. 2 trays of each were made, with one special customer gotten the special Ying and Yang bun 🙂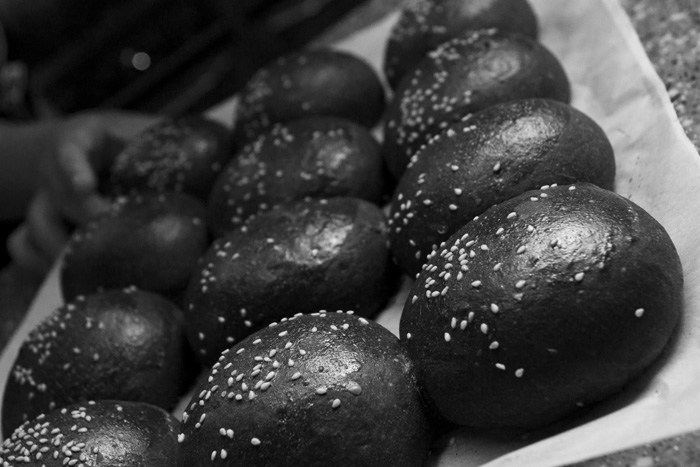 It was indeed a busy night. Full house to the max and it was so great to see people's face lit up upon the first bite. Someone even mentioned that it was addictive and some had to try hard to refrain themselves from the sinful second round (while a few had to have seconds!).
It seriously by far the best BURGER i've had man!!! Compliments to you guys!!! 😀 Rmb to invite me for the next round!! Haha… bro addicted d..
We rolled out a new product at the lab that night, the Spiced Hawaiian Chicken Schnitzel with a big grilled Pineapple ring in it and the responses seemed to be pretty good.
[nggallery id=4]
It was indeed a long day for the back of the house staffs but the satisfactory feeling after the night was really overwhelming for us as everyone did a really fine job. Credits to Lih Ren and Sawa Ko for lending us a hand as well. And also a shoutout to Khai Sim for being the most loyal myBurgerLab fan so far.