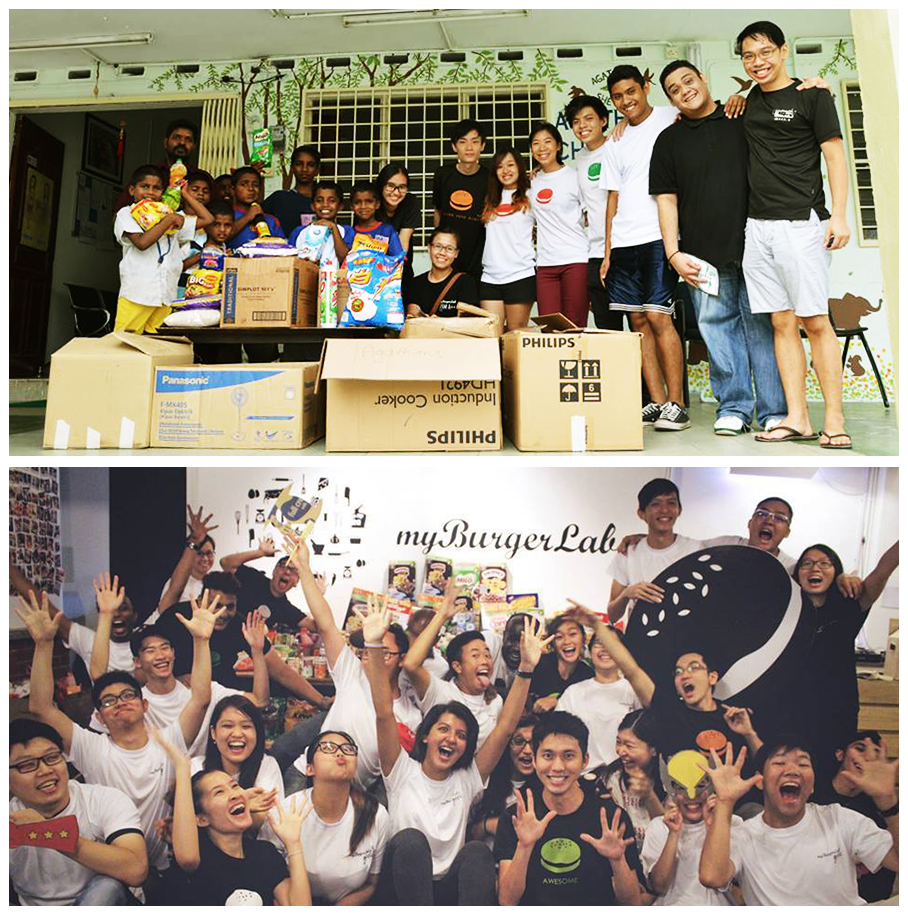 We would like to take this time to thank all of you who have contributed to the event. The 4 homes – Agathians Shelter, United Learning Center, Beautiful Gates Foundation (Puchong) & St Jude's Home have expressed gratitude to all of you who were part of this awesome donation drive. You have no idea how much of difference all of you have made to their lives with all the donation provided. We have racked up to about RM 4000 in cash and close to 50 boxes of food items in just one day!  
On a side note, the homes above are looking out for volunteers, so if you or your friends who would like to take your time and contribute back to them, do contact them with the links above to find out how you can contribute further.
As for us, we had so much fun serving all of you who came. Firstly, a big thank you goes out to the gang from The Ming Thing and friends for giving up their time and also actually getting their hands dirty working for a full 4-5 hours helping giving out burgers, drinks, cleaning tables and etc to our customers. Special mention goes to MingHan, MingYue, LihRen, Michelle Lee, Fiqa, Bryan Lim, Bryzoid, Jeremy Choy, Raffi Thng, Jean Chu, Dan Khoo, Ernest Ng, Dennis Yin, Ivan, Jing Xiu and Darren Wong. (We're srry if we left out any names) You were all amazing and we are totally entertained by your antics!
The next shoutout goes to our awesome Geeks, who all volunteered their time (yes, all 'pro bono') to help out at both Labs. We can sing praises when it comes to the Geeks, they are all hardworking, loyal and just generally good people! We are truly fortunate to be working side by side with them, and we can't ask for a better team. Loving you guys and girls a lot!
Finally, most importantly, once again, it's you. You, the people who came in droves with all your charitable goods and monetary donations (Some didn't even want burgers, they just wanted to donate food stuff!). We couldn't have done it without your support. You have shown that Malaysians are a caring bunch and that we as a society still cares for one another. Also, we would like to give a shoutout to Pepsi Co, Smooshie, Simplot, and Inkugram to support this event in kind and in person. 🙂 #malaysiansdocare
*For those of you who were at SeaPark, we're sure you guys had fun with the Ming Crew serving you burgers, cleaning tables and interact with you guys. 😀
You have not lived today until you have done something for someone who can never repay you. ― John Bunyan