In conjunction with the Muntri Festival, we took over the kitchen at Inch Food Bar (located at 44 Muntri Street) for 3 days of food, music, drinks and most importantly, fun.
It all started in early April, when FreeForm, part of the organising committee for Muntri Festival, reached out to us with an opportunity to open a Pop Up in Penang over 3 days. We were first excited, but concerned on whether it was actually possible to pull it off on both production and retail execution. Selling our burgers in Penang has always been a dream to die for, and this was a golden opportunity for us after 4 years of putting the idea on hold.
3 weeks of discussion, budgeting and planning, we finally decided to give it a shot. In our minds, we just took a risk by assuming that staffing should be smooth in the summer months, and we have over 500 geeks to choose from to send down a quality crew to feed those hungry souls in Penang.
Of all the 40 variety burgers we have under our belt, we decided to serve our event staple Shroom Boom and this year's legendary Ultraman burger. It was definitely not an easy choice as we had to balance what is feasible for our production crew to prepare and what equipments that are available at Inch.
(Sorry Beautiful Mess, Bait and Switch and Jammin with Elvis fans)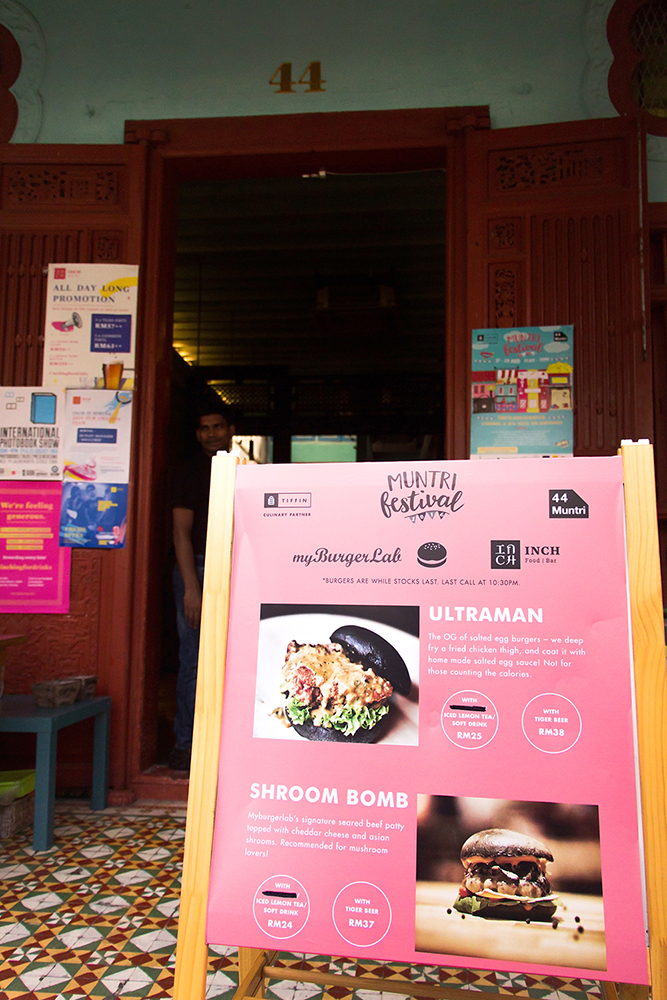 During the first night (Aug 26) at Inch, we were selling 180 burgers by the first 2 hours and we were sold out (350 burgers) for the night by 9.30pm. We initially planned to sell 1200 burgers throughout the 3 days, but after the first 2 hours on Friday, we knew we had to ask for a top up stock from KL.
The response was really overwhelming. Thanks for the support Penang peeps!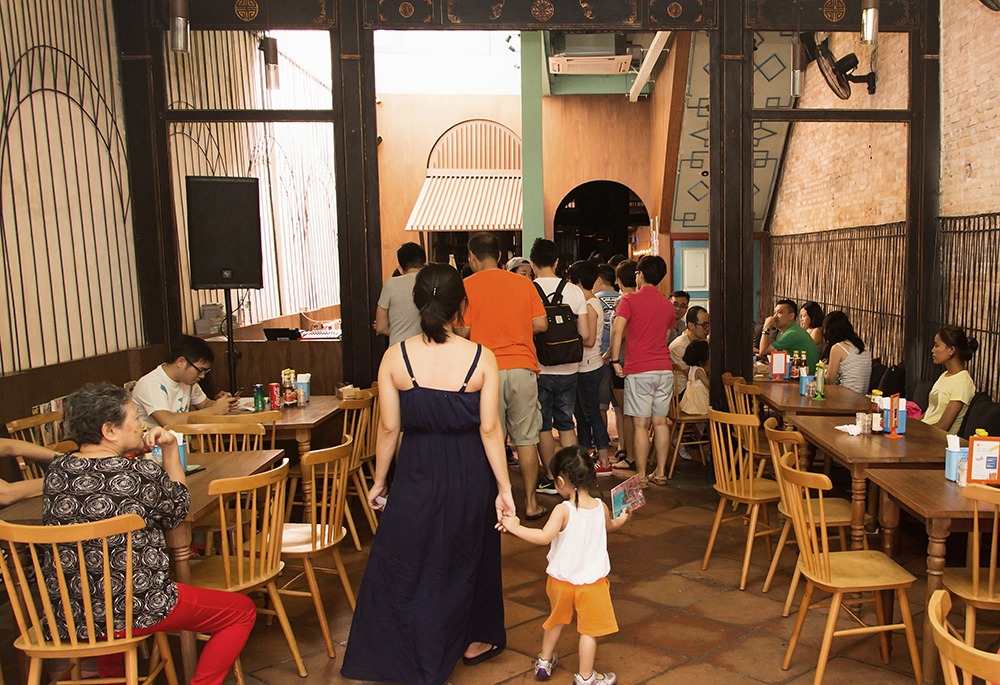 Our team then organized a van specially to deliver 300 more buns on Saturday, which brought up the total number of burgers to 1500. That was the maximum capacity for production as the team back in KL is in the midst of expanding our central kitchen thus limiting production.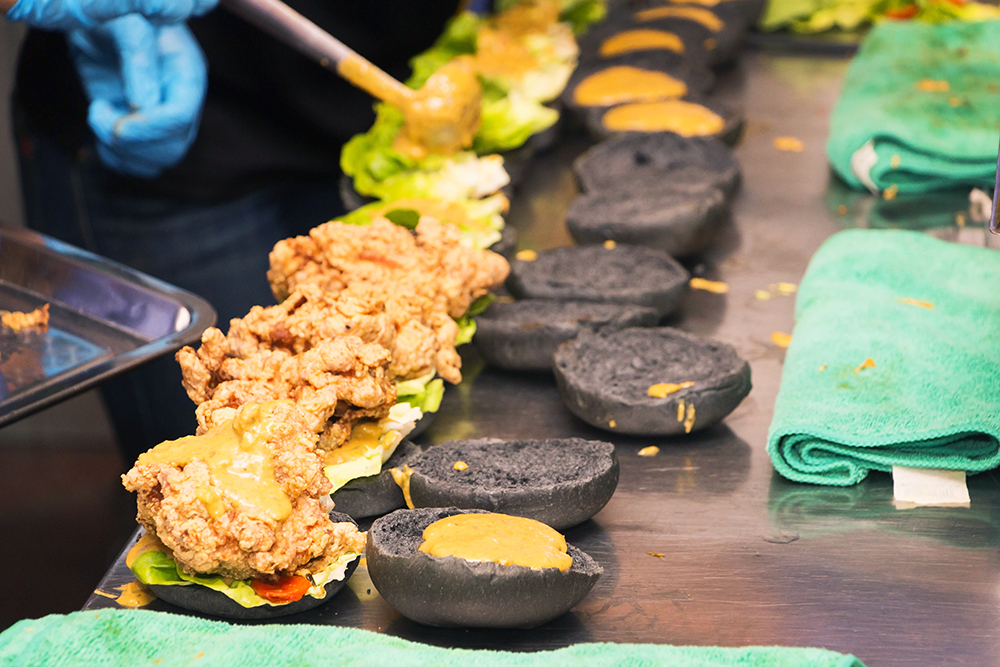 30 hours of burger making, and 1500 burgers later how did it go? Kah Fai, our operations manager said "Everything went smoothly, we were expecting hiccups here and there but the team was strong and gave it their all as a team and we managed to pull through." We were concerned about the amount of buns, and had to do a top up. All just to make sure we had enough to serve on Sunday.
Milli, one of the partners of Inch, mentioned that the response was unexpected. She said, "We knew it would be busy, but didn't expect such a large turnout. Thanks to everyone for coming, the support was awesome and we hope everyone had a good time!"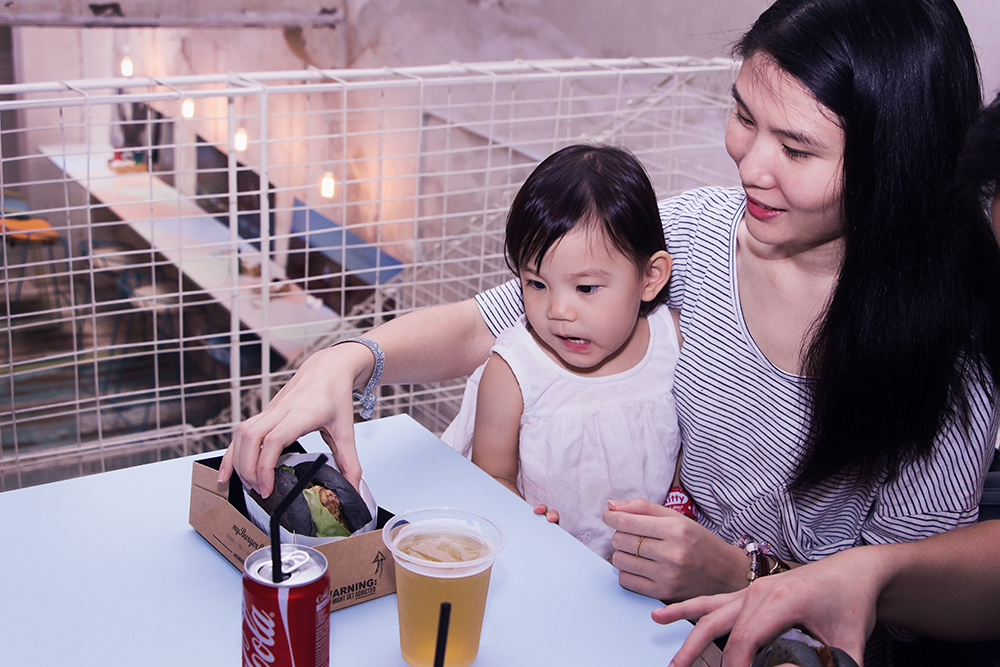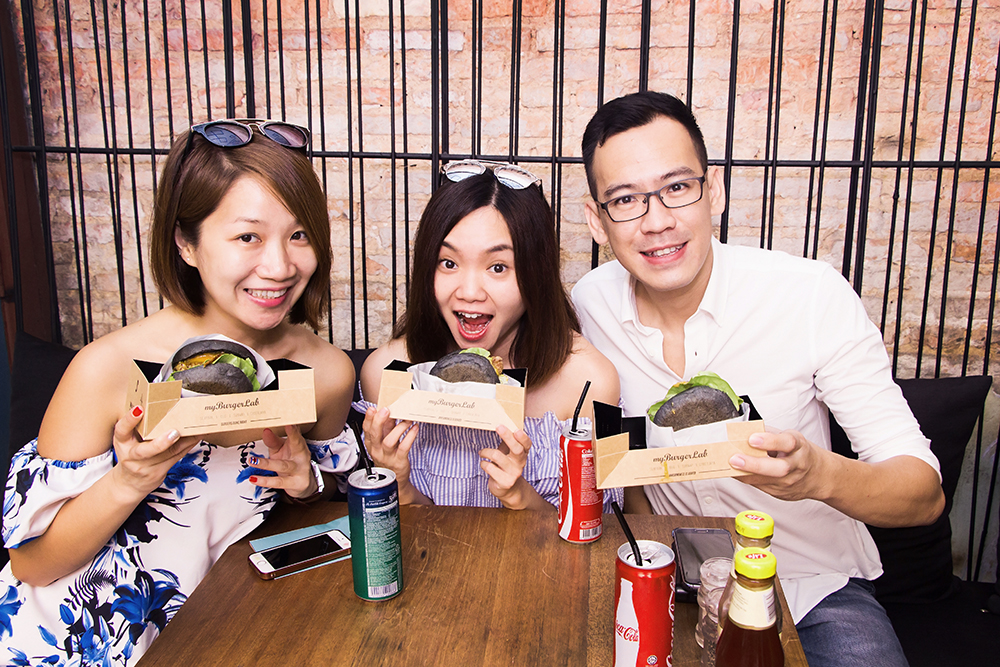 Our Lab Geeks really enjoyed themselves (besides putting on some weight) and they said "Penang has treated us well. We've definitely enjoyed ourselves with the good food, and hospitality. Hopefully we can come back again in the future."
"Am really honoured to be part of this Penang Team and I look forward to more pop ups like this! What a crowd! Thanks to all Penang-ians for having us! Such an intense experience (food+work), but it's all worth it and definitely would be something that I will look back one day", shared by our geek Cheong Chun.
Another geek, Carrmun, expressed "Being so comfortable and accustomed to the usual lab environment and crowd, doing a pop up in Penang was definitely an eye opener. It was good seeing the faces of eager Penangites wanting to try our burgers and I had a good time serving them too!"
"Haha, many of my friends who supported myBurgerlab really was excited when they pop up in Penang over the weekend. I was personally really looking forward to reunite with the team after working in Hong Kong for 2 years. I had loads of fun serving in my home state and it being my third event with myBurgerLab", expressed Joon.
"This experience in Penang has been one of my best experiences in myBurgerLab. The guests and people of Penang are also a bunch of really amazing people, whom, in my opinion, make the BEST street food I have ever tasted. I had an amazing time", quoted our geek Brian.
Our geek from Pakistan, Osama, really enjoyed his first trip in Penang, especially the non stop eating "Being able to satisfy the cravings of countless Penang-ites, on the very first visit to Penang, is something I will cherish for years to come. The Pop-Up experience couldn't have gotten any better. I basically got to experience most of what Penang is famous for; its food, hospitality, liveliness and beauty."
"Mind you the past weekend has been an experience like never before. I was a tourist in my own country. Thank you Penang you've been amazing! Im proud to have served you. Standing for long hours and serving burgers to Penangites could not have been any better experience if it's weren't for the six people I sailed with. These guys kept me going the whole way. To the Chief, Kah Fai, thank you for your amazing leadership it made this trip a memorable one", said Arfan.
Lastly, our fun, cheerful geek, Grace, expressed her joyful experience, "Penang has been a place for quintessential food inspiration to me growing up. My grandparents always brought me around Georgetown to have great meals! I was so thrilled to be part of a skilled team in this adventurous trip and pop-up. The F&B scene in Penang was invigorating to explore and experience as a culinary enthusiast. I am very grateful for the opportunity and hope for many more! Ngam lah."
We would like to thank FreeForm for being very supportive and accommodating to our requests as well as Inch for hosting us at their space. Thanks to all the customers, friends and family members that came in support and helped spread the news of our first ever Pop Up out of Klang Valley.
We hope really hope many of you had a great time with us over the weekend. Hope to see you guys in our outlet whenever you are in KL.
Till then, to our next adventure……